Advertising strategy "post-COVID-19" for businesses and advertisers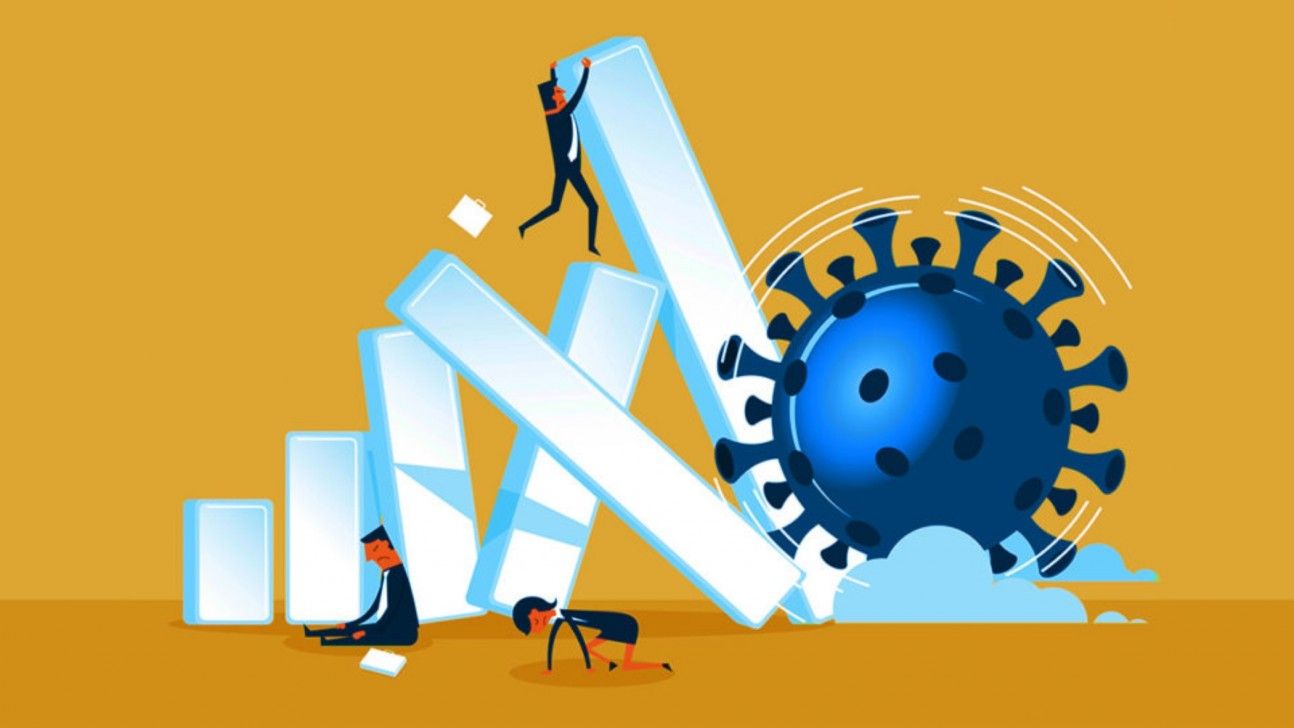 The COVID-19 pandemic has greatly affected the world economy, especially small businesses and advertisers. WordStream has listed and proposed a number of advertising strategies "post-COVID-19" to adapt to this period.
SEONGON transliterated to share with the community through the article below.
On March 15, 2020, the World Health Organization officially announced Coronavirus as a global pandemic. This pandemic not only affects the social life and health of the people but also greatly affects the economy.
According to Google, since the first week of February, interest in the Corona virus has increased by 260% worldwide.
While spike in search trends is common with such global events, there is also an increase in traffic for products and topics related to COVID-19.

The search trend for Antiseptic Handwash spikes over the past week
Most businesses have organized work from home (Work From Home) for their employees; Many countries have issued policies of "social isolation". This has affected many customers and small businesses.
Many experts believe that the COVID-19 pandemic will bring unprecedented "shocks" to the global economy.
What should advertisers, small and medium-sized businesses need to do during this period?
Trwish all, let's find out how Google and Facebook react to the COVID-19 pandemic?
In addition to helping people have more information about symptoms, vaccines or travel advice, Google also removes any content on YouTube related to Coronavirus self-healing instead of searching for information medical treatment and block capitalized ads named Corona Virus. Similarly, Facebook also blocked all ads to translate the situation for profit.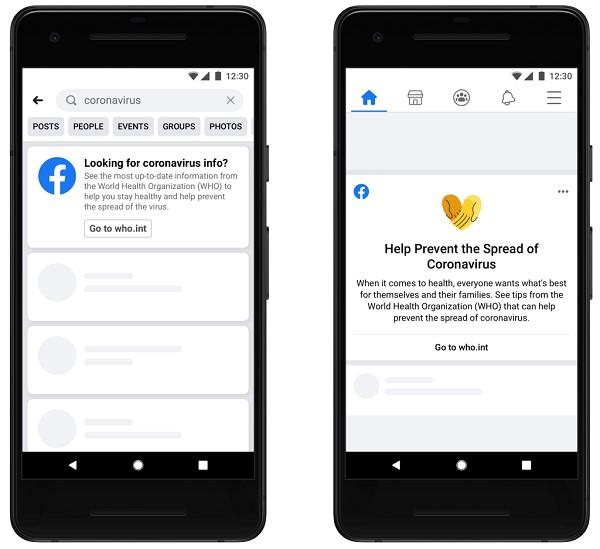 Facebook blocks ads from taking advantage of the translation situation to make a profit
Does this affect you?
The answer is no, if you do not use any ads that talk about cure, prevent or treat COVID-19, this change has almost no impact on your advertising account.
Although these policies do not affect your account, it is inevitable that they will be affected by pandemic or economic fluctuations. Here are a few strategies to help you prepare and adjust your account accordingly.
1. Check the advertising account
Clicks, impressions to advertising costs are all affected by market fluctuations. Therefore, being at the forefront of the market is always important.
"Paid search reflects the market but it is not the market"- senior management expert Mike Emiliani said. So, if the user's search trend has turned to another direction. Check traffic, clicks, impressions in Google Analytics and Google Ads. Because it usually reflects the trend that will occur and is a manifestation of conversion rate reduction.
One of the customers who provided the Streaming service in the US, began to receive queries like "Wuhan Live Streaming". "These searches are not good for pandemics"- Service management director Zina Kayyali said:"And they are bad for the account, so they were tagged negatively".
"You also need to increase monitoring at the comments for Facebook and Instagram"- Tyler Ward, account manager explained. "Tracking the comments in your post is important. There is so much misinformation that is spread through comments that you can lose potential customers".
2. Change the form of communication
"Real and accurate communication is the key to maintaining relationships with customers. In all cases, advertisers and businesses should find ways to build trust with both existing and potential customers through proactive information provision. These include email or information directly on the website. If the event or store is delayed, you need to consider your long-term relationship with the customer and offer a plan such as a refund, or arrange the service at a different time. This can become a relief point for those who are having difficulties for this time"- Mitch Tyler shared.
If your business is affected by COVID-19, Google recommends that you update your business hours, as described in your Google My Business profile. In addition to that, you can provide information about additional precautions or changes in service (if any). These changes will be updated on Google Search and Maps. Therefore, Account Manager Holly Niemiec also recommends you This information should be published as soon as possible.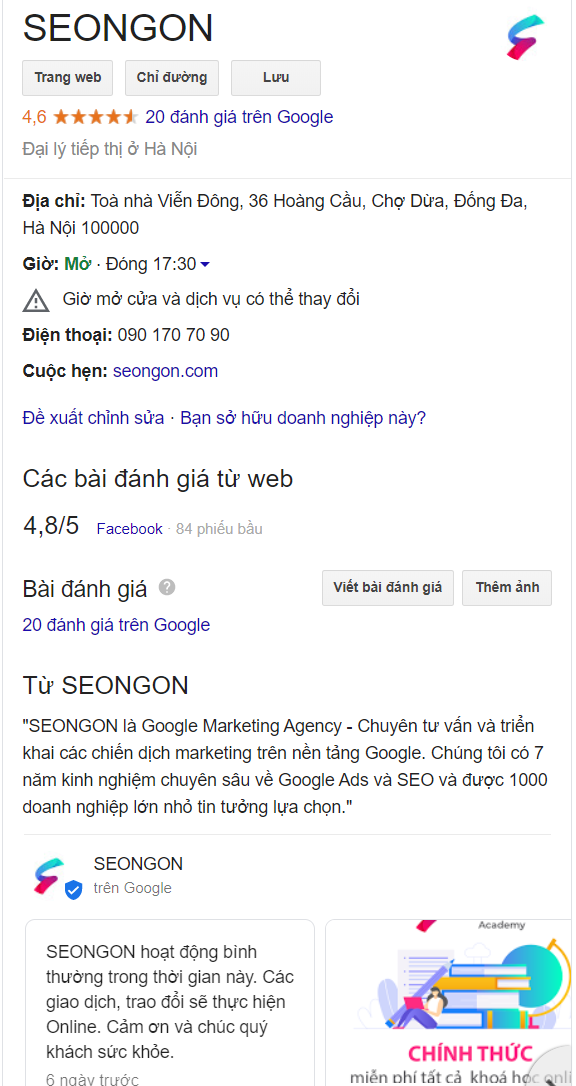 SEONGON has updated its information.
For example: You can see SEONGON has updated information on the operating situation at this time. "SEONGON is still operating normally at this time. All transactions and exchanges will be performed online ".
In addition to updating records, Holly recommends updates at ads or extensions to keep customers informed of this change. This is especially important, if you use extensions in ads, specify your working hours.
3. Adjusting the advertising strategy "post-COVID-19"
A lot of changes have occurred due to direct or indirect effects from COVID-19.
As people are encouraged to wash their hands to prevent the spread of the virus, it almost always sells out disinfectants, bleaches, wipes and other similar products.
Or the form of work changed when companies began to implement policies to work from home. The tourism industry affected by the government is banning travel to localities with high numbers of cases
These changes can create conflicts, but as an advertiser, the best we can do is be optimistic, soothe customer tensions like providing information and messages. Clear, concise, accurate.
Besides, each industry and business sector should have Ad campaign adjustment strategy in their own "post COVID-19" advertising strategy.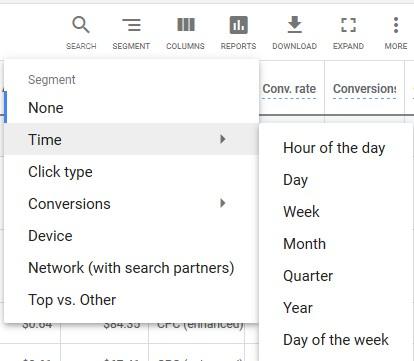 Should adjust advertising strategy "post-COVID-19" appropriately
Holly also shared that updating the warehouse with ads was an important thing. If your business still sells some "hot" items, the shelves are almost always empty, then make sure you don't advertise products that are likely to run out of stock. In that case, you can exclude these products from your advertising campaign.
For a building material trading business, a strategic adjustment means limiting or suspending the budget for some products that are not needed at this time. Others are worried about a drop in leads or website traffic. We recommend at the moment that it is recommended reduce budgets or pause unnecessary campaigns for certain industries and should focus on brand advertising because it will bring more quality traffic than before.
Small and medium businesses often have tight advertising budgets every year allocation of advertising spend by period would be more efficient.
4. Stay connected with customers
COVID-19 has affected the health and every aspect of life around the world, keeping the community safe is always a top priority. By this time, most businesses were affected by the virus. So, Regularly update information with customers Your key is to keep the relationship up.
5. Some notes for tourism
If you do business in the travel industry, things fluctuate day by day. It is not just the United States and many other countries that currently prohibit their citizens from traveling in high-risk countries or urgently traveling trips.
However, this time customers are interested in cheap flights.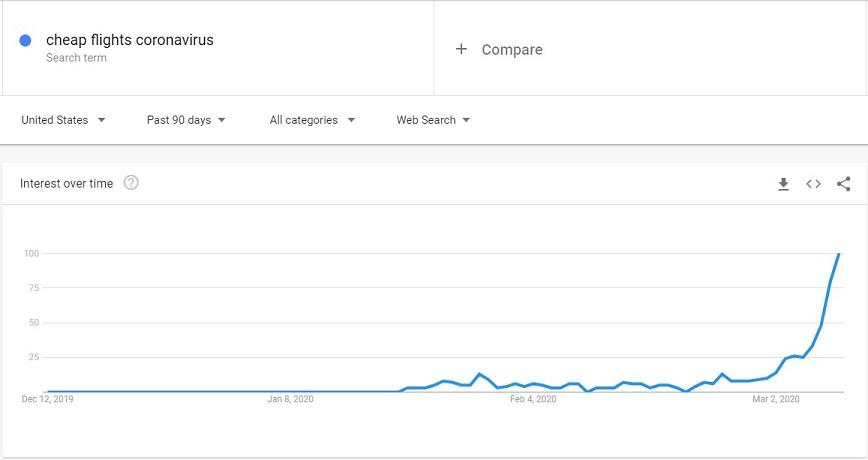 The trend to search for cheap flights is gradually increasing
The keyword "cheap flights now" has increased by 90% in the past 30 days, the keyword "cheap flights due to Coronavirus" has increased by 2,450%.
6. What does that mean?
Right now, many people can't travel, but they're interested in the future, when prices for cheaper flights. Therefore, it is necessary to focus on the long-term strategy. Advertise trips or events in low-risk locations, providing information about safe trips and locations.
Tyler also agrees that delivering long-term travel messages can work. "I have heard from a customer in the tourism industry that they are experiencing a large customer movement from 2020 to 2021. So we plan to update the content on our website and advertising. like "Book your 2021 trip today" or "Travel options 2021".
This is indeed an extremely difficult time, especially for small and medium enterprises. However, do not forget that your destination is the choice of the customer. Therefore, the optimization of advertising accounts, change the form of communication, make advertising strategies "post-COVID-19" to keep the connection with customers is extremely important.
In Vietnam, thanks to the absence of new cases in the community, the situation has gradually stabilized. Trade and economy are gradually returning and showing signs of recovery with a number of industries and fields.
Therefore, advertisers need to quickly grasp the opportunity to come up with strategies that are right for their business at this time. It can be mentioned as the selection of campaigns to promote brand communication besides shopping stimulating campaigns. Because this can help create awareness, build trust with the brand and help maintain efficiency in the long run.
Hopefully, with the above article, SEONGON has brought some advertising solutions suitable for your business at this time.
If you're wondering how to optimize your Covid-19 season Google advertising campaign, let our experts help you.

SEONGON - Google Marketing Agency
About My name is Nguyen Manh Cuong. I was born in a poor village in Ba Vi district, HA NOI province - windy and sunny land. Currently. https://www.nguyendiep.com/. Mr Cuong.