What is the Brave browser? Better than Chrome? Surfing also has money!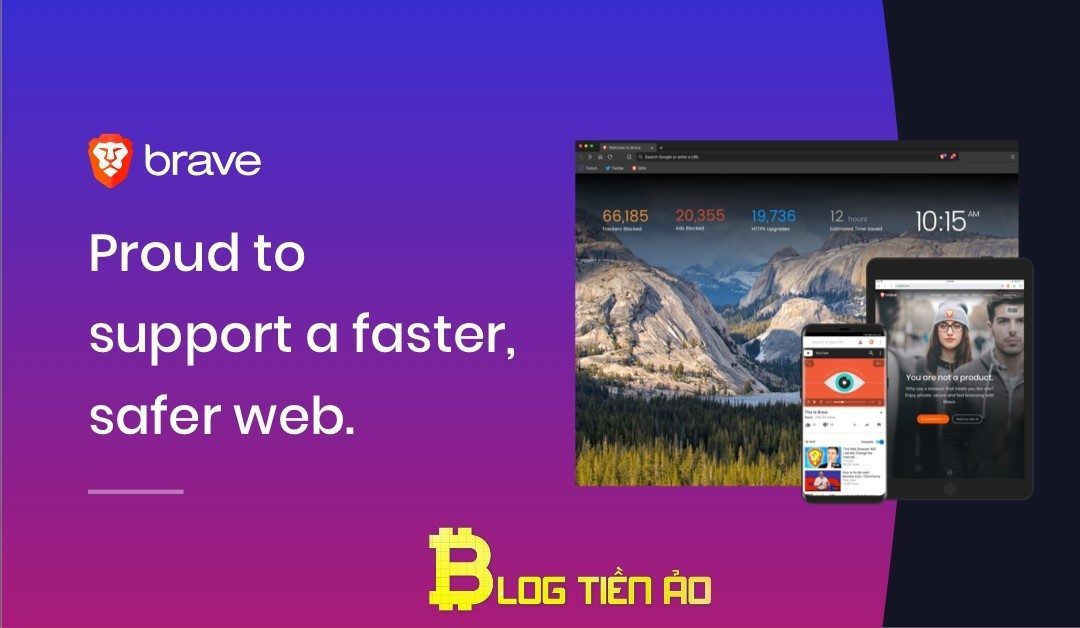 People must also be familiar with Web browsers such as Google Chrome, FireFox, Safari, ...
Usually when using these browsers often appear ads. You often tend to use ad blocking software, right?
The reason we are advertising is because it is so annoying. But now people just surf the web can get money on Brave Browser. If you have money, it will be troublesome right.
What is the Brave browser?
Brave is a web browser of Brave Software, Inc. and was developed based on Chromium. It has many outstanding features with over 12 million users.
Some features such as:
Block ads
Surf the web safely
Less data and lightning speed
In particular, users can also get BAT rewards just by surfing the web.
About BAT is a cryptocurrency, full name Basic Attention Token. This is also the motivation of people to see ads.
(embed) https://www.youtube.com/watch?v=kLiLOkzLetE (/ embed)
Review Brave Browser
Browser interface
Brave browser interface is quite nice and nice. There is Dark mode support for anyone who loves it. Everyone can also customize a few things and install the theme according to their preferences in the settings.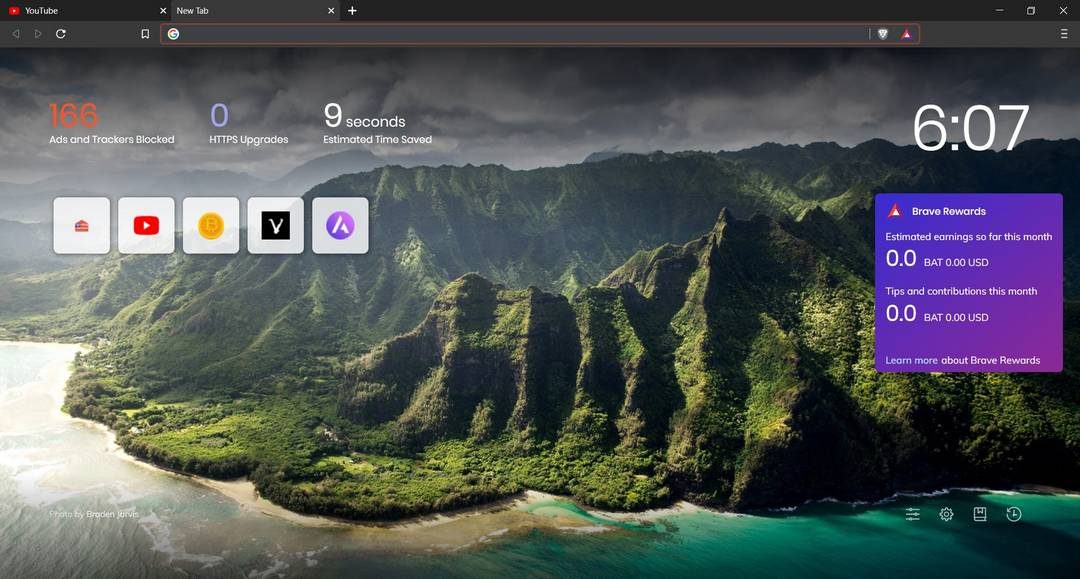 Web browsing speed
According to my personal experience, Brave browser speed is a bit faster than competitors like Chrome or FireFox.
You can download and use the evaluation patch to see. Below is a video comparing the page loading speed you can refer to.
(embed) https://www.youtube.com/watch?v=qPFJZLFACTw (/ embed)
My personal rating
After experience about 3-4 months. Everything is fine and can be used instead of Chrome. The advantage is that it blocks most ads from appearing.
But its advantages are its disadvantages. Because Brave Browser it blocks ads, some sites will lose some annoying content. You must turn off the ad block before it will appear again. Also everything is ok.
Functions
In addition to the features of submission such as advertising blankets, blocking of tracking data. You can also synchronize with data on many different devices. Can use Crypto Wallet directly in the browser is very convenient.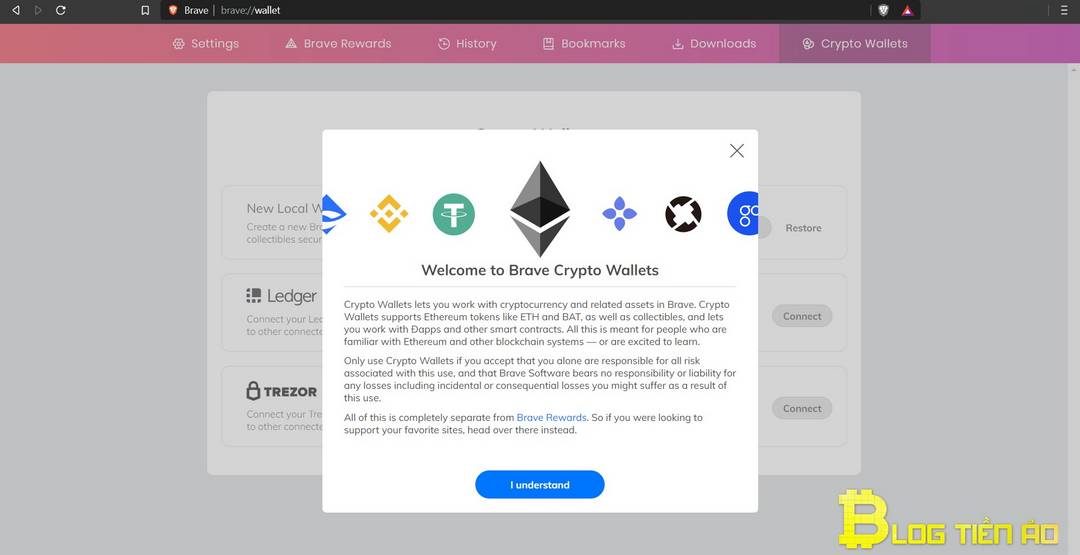 How to make money by surfing the web
Every time the ad shows up you will receive a certain BAT number. Depending on the number of ads running in your country and how often you use it, you may receive different amounts.
Step 1: Download the Brave Browser app
You must first download the brave browser. To download, click on the download icon below dentist


You only need to turn on Brave Rewards and surf You just need to surf the web like Facebook, Youtube, ...
Step 2: Activate Brave Rewards
Enable Brave Rewards on the Desktop
There are three ways to enter the item Brave Rewards:
You can also enter brave: // rewards in the address bar of the Brave browser.
Click here in the right corner of the screen. Next you choose Brave Rewards.
Choose at the end of the address bar. Next you choose Rewards Settings.
Reward management
Section Rewards Settings You can manage the number of ADS views daily. Can turn auto-donation on or off (Auto-Contribute) for your favorite pages.
Toggle view ads (Ads) to make money
If you do not want to see ads to make money, you can turn this section off. This Ads. If you want to earn BAT by watching ads, then turn on. You can adjust the number of ads per day by clicking

in Ads section. If you choose to watch 5 ads in an hour then choose "
5 ads per hour
".

Toggle automatic contribution of rewards
To support the pages you love you can turn on this feature to support them. It is up to you whether you have regular access or not.
Brave will divide the percentage of contributions for each page according to the number of visits you have. But you can also choose to contribute only to one of your favorite sites.
For example: You only contribute to blogtienao.com, you just delete delete other pages and leave each page of BTA. Attention will now be 100%.
You can also edit the settings at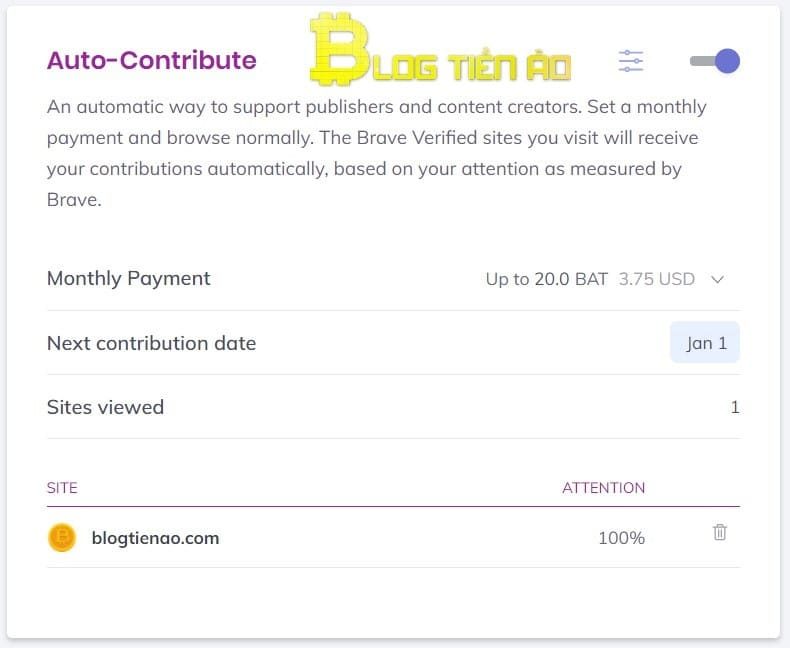 On Brave Rewards on the phone
For Android devices there are also three ways
Click in the address bar in the Brave app. Next, click Settings.
Cick at the bottom of the screen then select Brave Rewards.
Can fill brave: // rewards in the address bar.
The settings and functions are similar to the Desktop people can pull up to review again.
Make money by becoming Creator
You are producing content on platforms such as Youtube, Twitch, WordPress, ... You can register to become Creator to readers, fans can contribute, send tips to you.
How to become Creator on Brave
Step 1
You access the link https://publishers.basicattentiontoken.org. Enter your email to create an Creator account.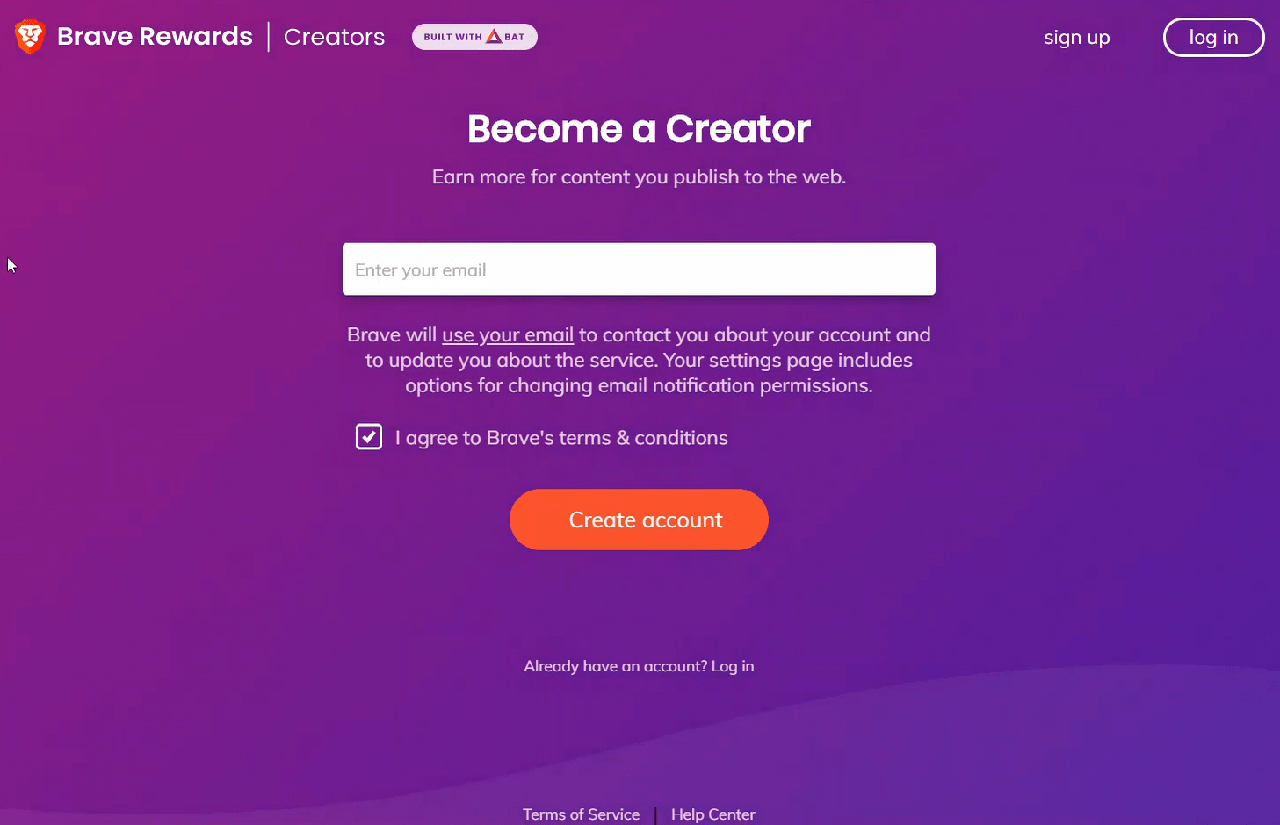 Step 2
Go to the email to confirm your account registration letter. If you do not receive the email then everyone checks the spam item or replay it.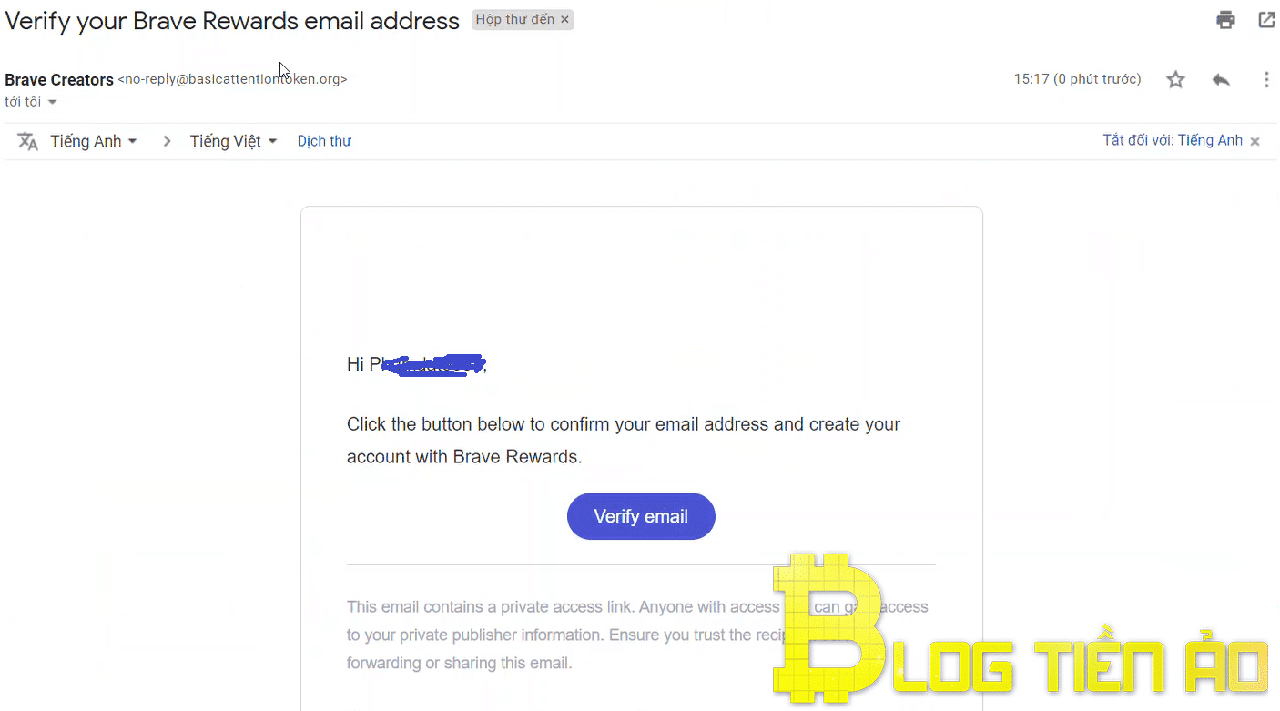 Step 3
Enter your first and last name in the "Your Name". Next you tick the box By checking .... then press the button Sign Up is done.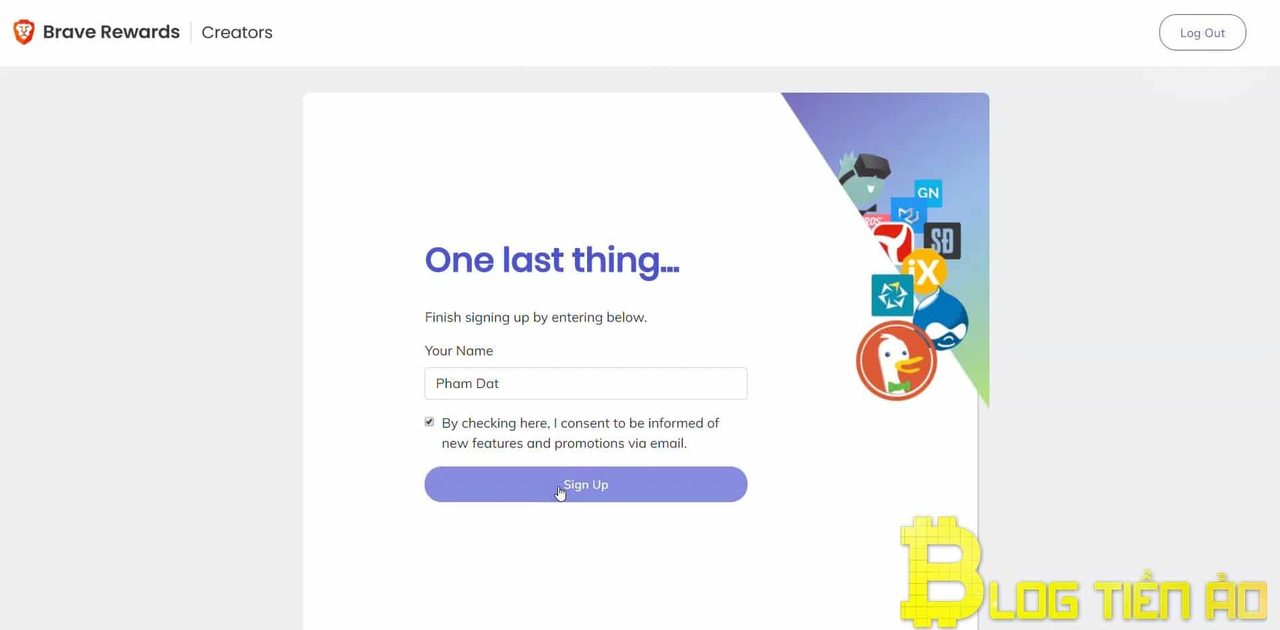 Next you can press the button Skip for now To skip steps or press Set Up 2FA to set up 2-step security.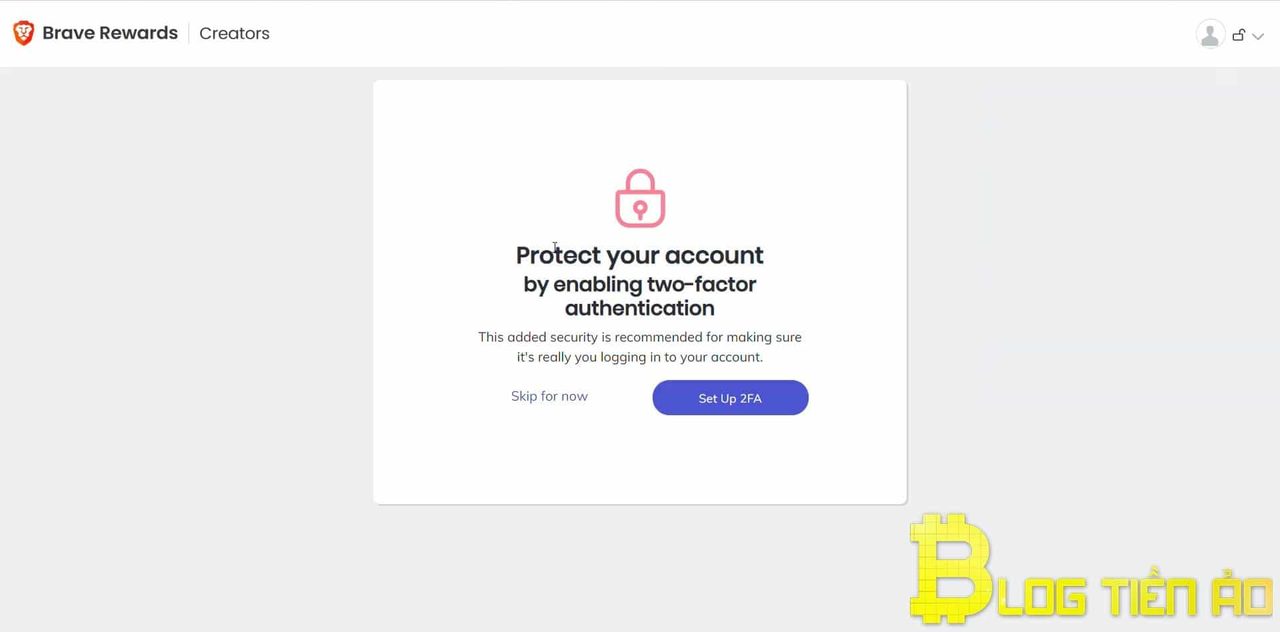 Step 4
Click the Add Channel button to add your channels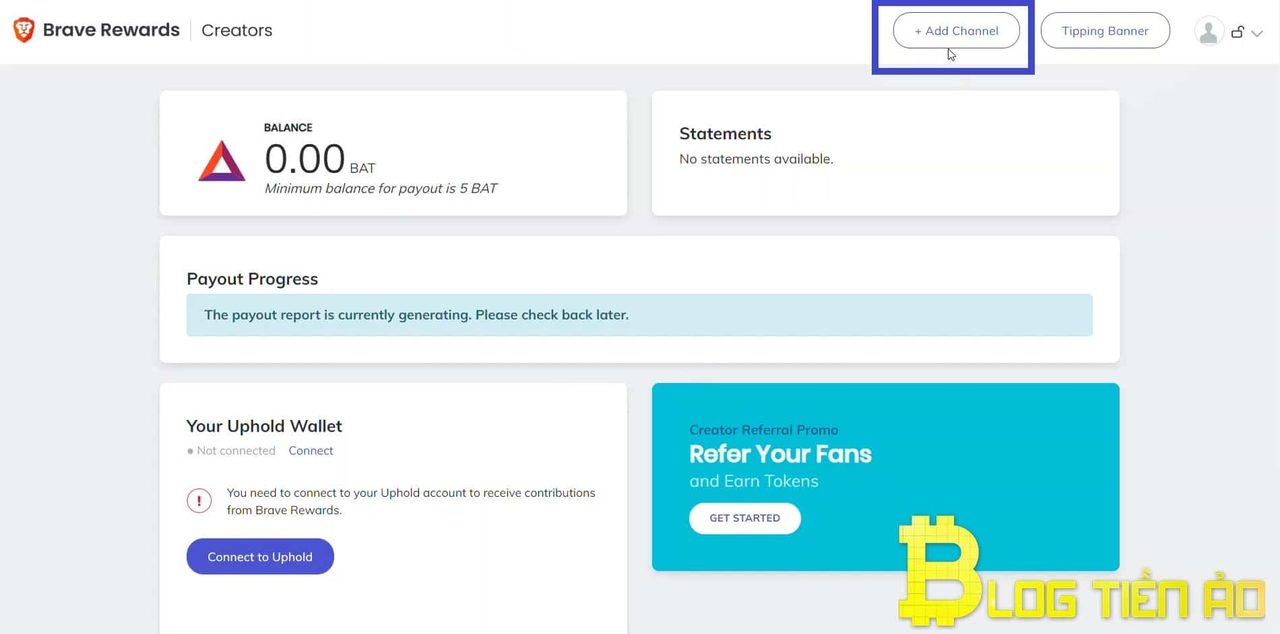 Step 5
Select the channels you currently own. You can now authenticate channels like Website, Youtube, Twitch, Twitter, Vimeo, Reddit, Github.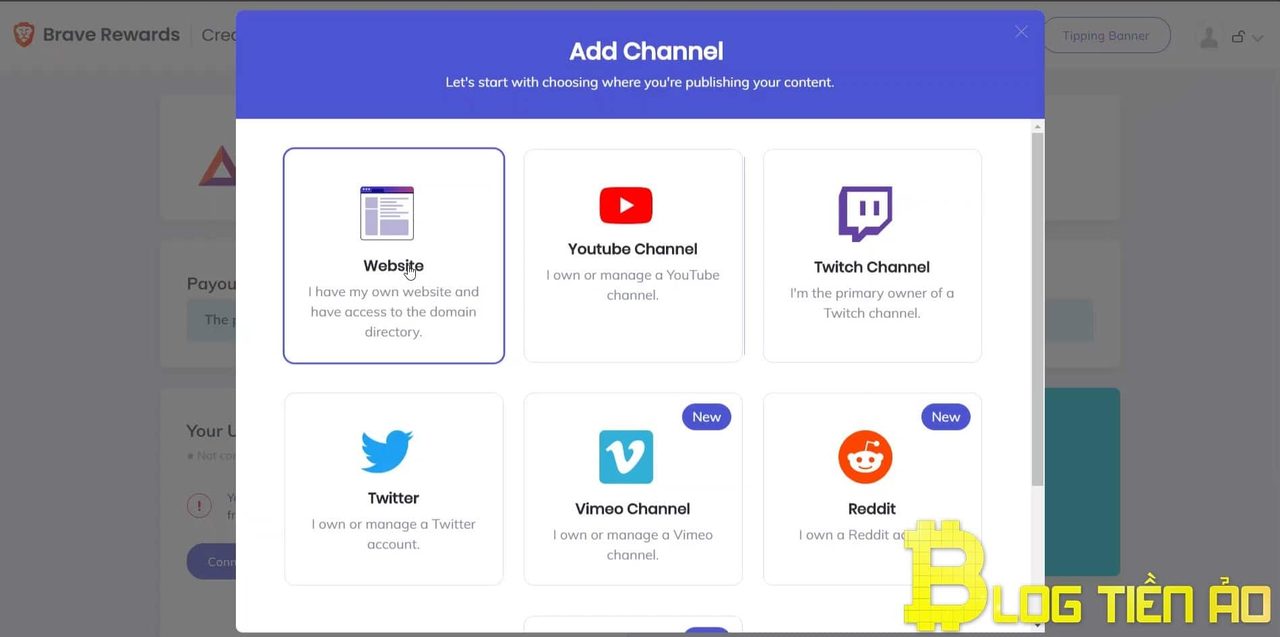 Step 6
Follow the instructions to verify the channel. Below are some videos that guide you to authenticate your channel.
Website using WordPress
You must first download the Brave Payments Verification plugin to activate it on WordPress.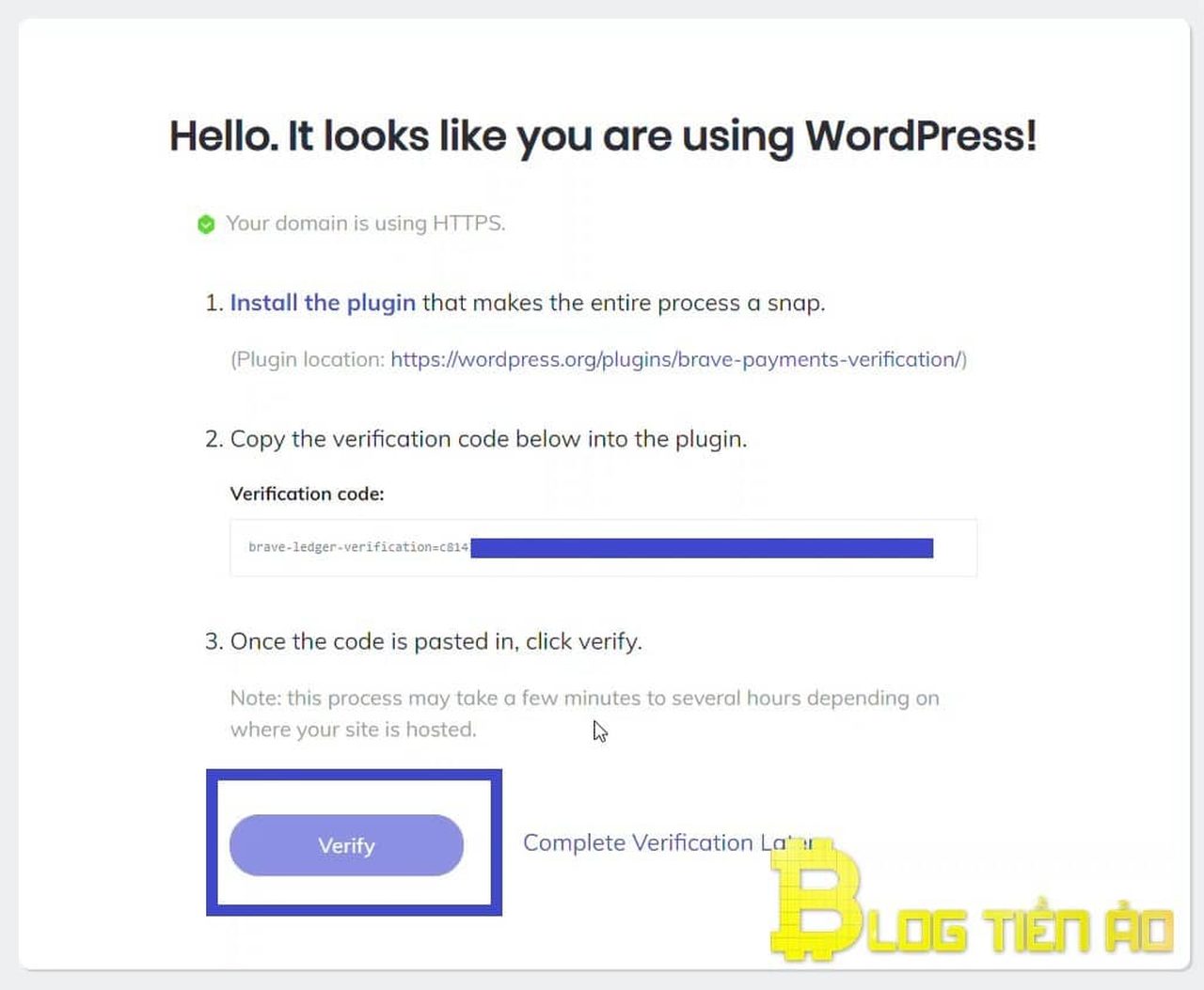 At wp-admin interface, go to section Settings -> Brave Payments Verification Then paste the code provided and click Save changes. When you return to the page, click the Verify button and you're done.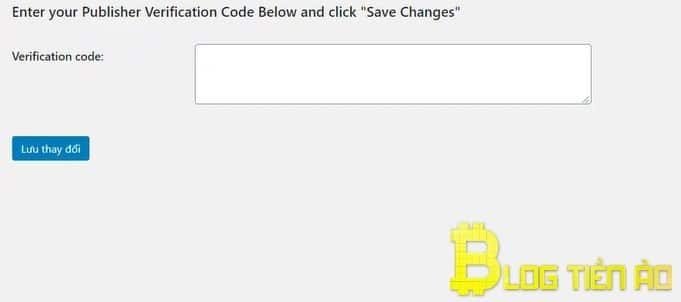 Website does not use WordPress
If your website does not use WordPress, you can refer to the video below
(embed) https://www.youtube.com/watch?v=cVuQM7lYqUs (/ embed)
Yoututbe Channel
For YouTube channel, then you just need to login to your YouTube account. Details you can refer to the following video.
(embed) https://www.youtube.com/watch?v=ZVigTSGPV7Q (/ embed)
Also, there are many channels but I can't do it for everyone. Everyone can follow the instructions to be bared.
Make money through the referral link when becoming Creator
In the publisher interface you choose Creator Refferal Promo -> Active promo. Then you copy that link and share it with your friends. You get a maximum of 7.5 $ -1 $ per download and use within those 30 days.
For users from Vietnam, only 1 $ per ref.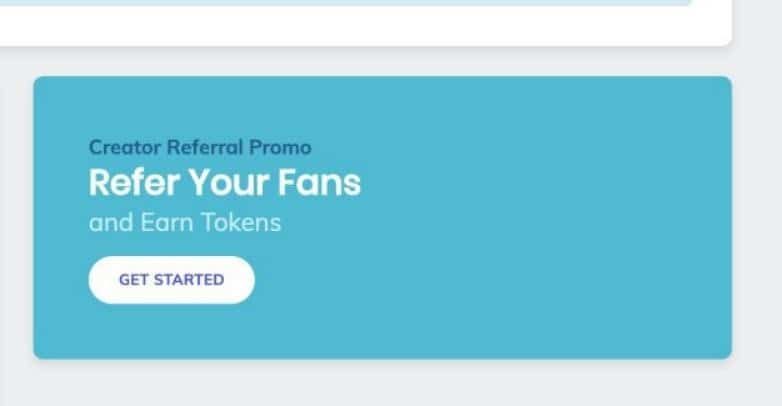 How to withdraw money from Brave browser?
To withdraw money, you must link to Uphold. Here are the steps for you to create an uphold account
Create a Uphold floor account
Because the Brave wallet uses the service of Uphold, you need to create an account to withdraw BAT tokens. To create an account, follow these steps
Step 1
First, people choose the symbol

done and select
Verify Wallet.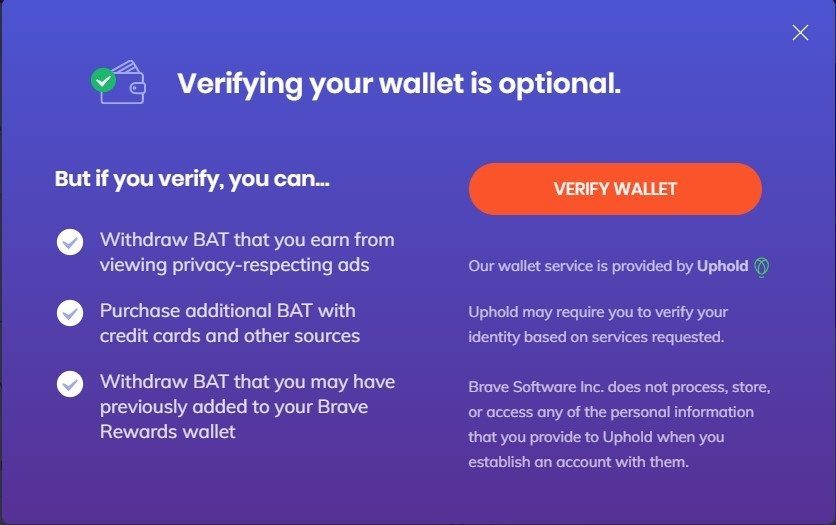 Next, everyone fill out the form information and click Next.
Email address: Your email address
Password: password
Country where you live: The country you live in
Sate or Provide: State or province / city
Everyone remember to check the box!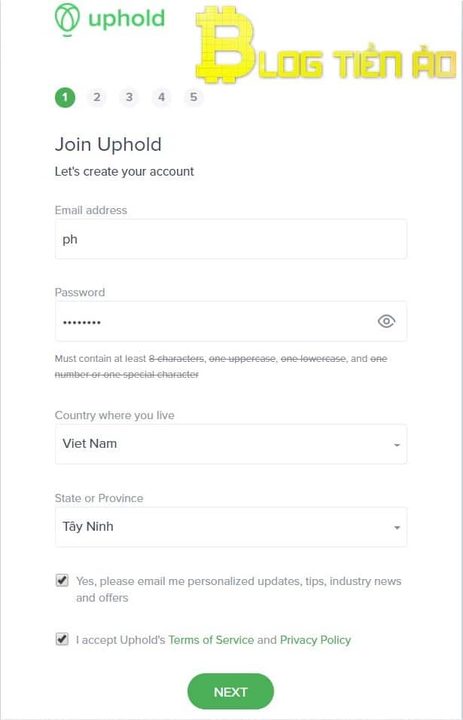 Step 2
Fill in your personal information and check the box "I certify ...."And then click Next.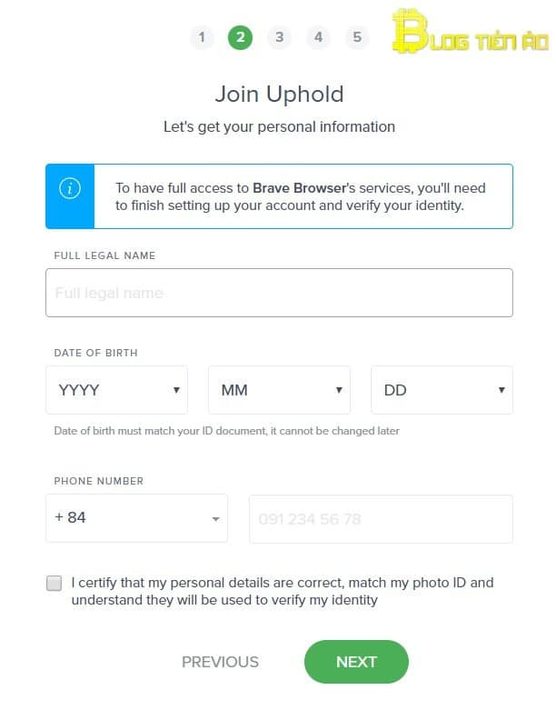 Step 3
People go to email and check mail to authenticate uphold account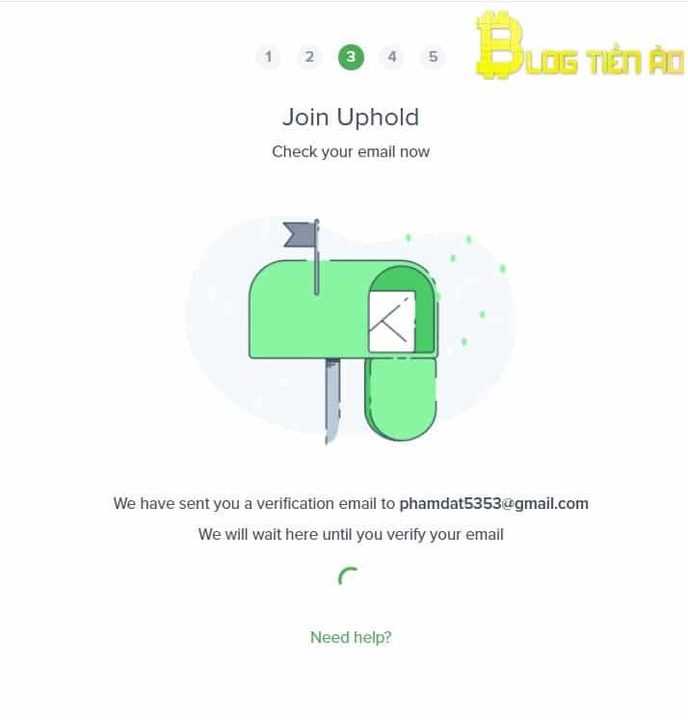 Next, you press the button Tap to verify to authenticate accounts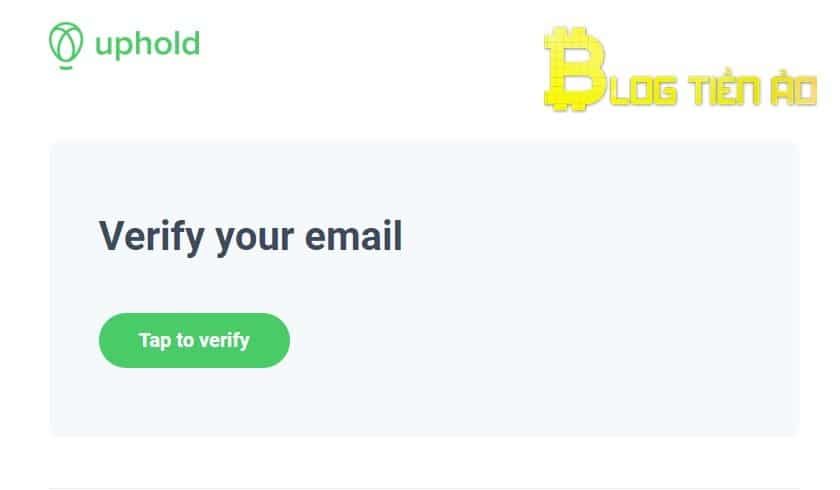 Step 4
People continue to fill in the following information:
Home Address: your home address
City: City
Zip / Postal Code: Postal code where you are
Then press the button next is done.
Watch now: What is zip code?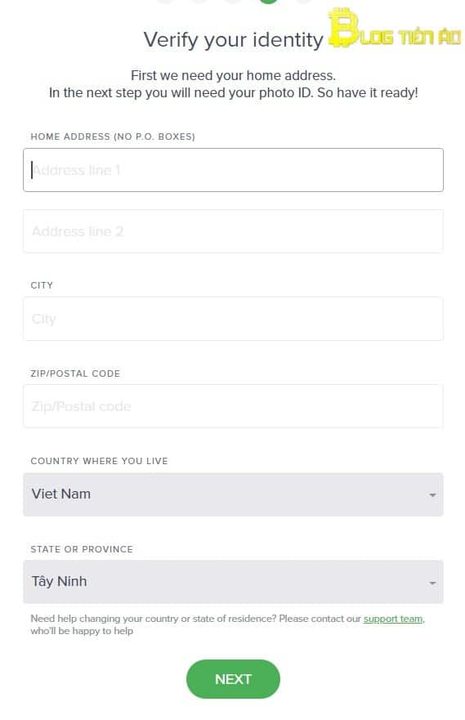 Step 5
You scan the QR code to carry out the account verification process.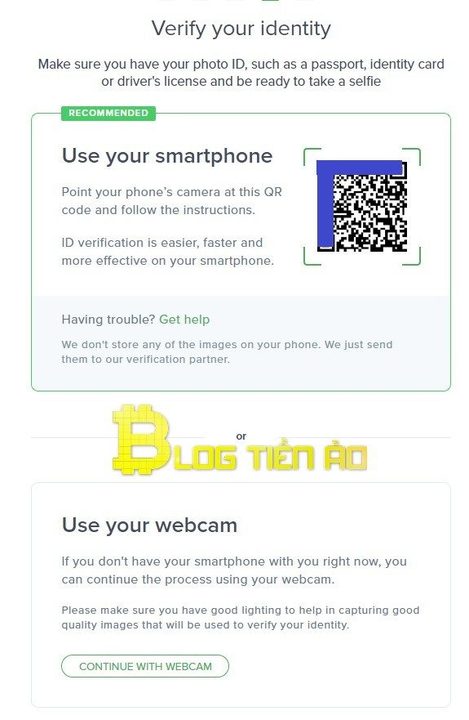 Find a place with full light and press the "Start the session"To conduct document verification.
You follow the instructions such as choosing a country, type of verification documents (identity card, passport, ...).
If you choose an ID card to verify, then you need to take the front, back and a selfie with you is done.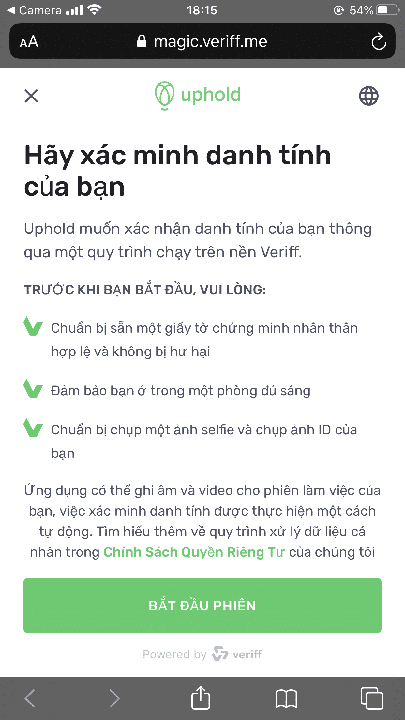 Connect Brave Publisher and Uphold Wallet
The BAT token will be added directly to the Uphold wallet by the fan tip or the share. If you do not connect, it will not be possible!
At the Brave publisher interface, click Connect to Uphold to make the connection.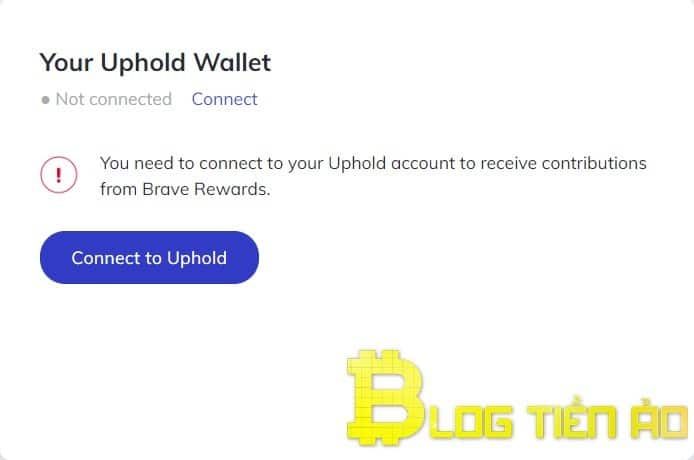 Click the Authorize Application button to connect the wallet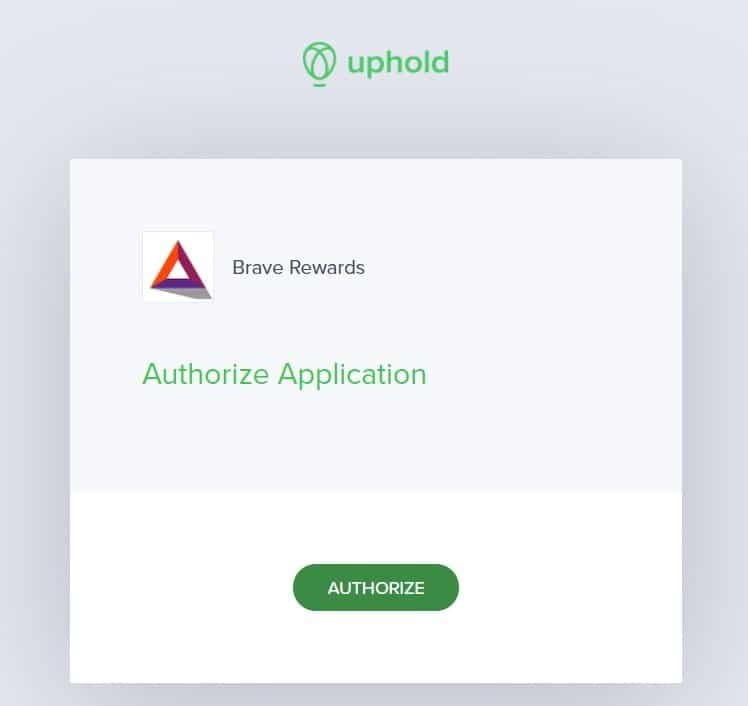 Choose the coin you want the money into. If you choose a different BAT coin, the exchange will charge a deposit fee.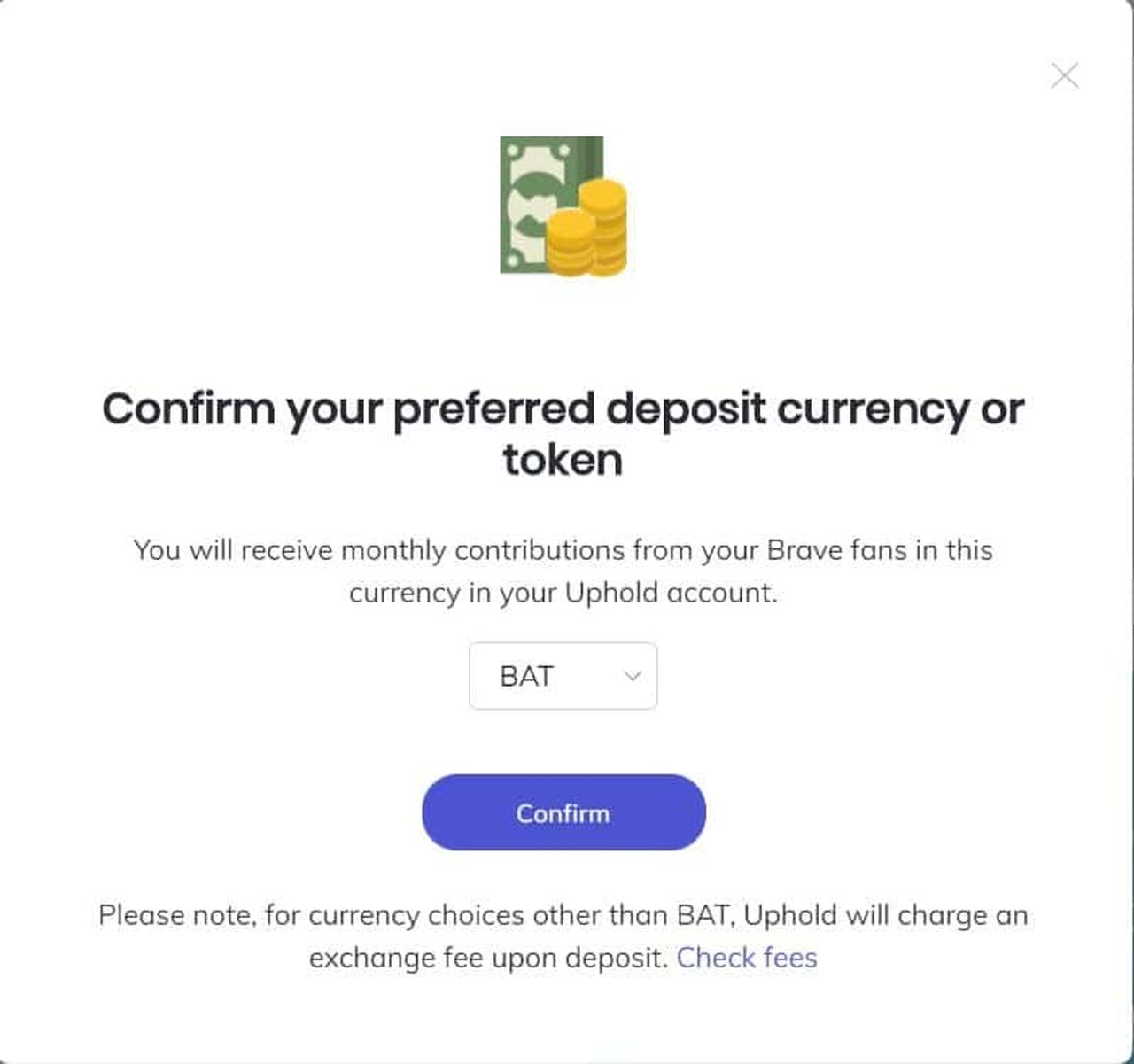 How to sell Basic Attention Token to VND?
You can sell at cryptocurrency exchanges that can sell VND like: Vicuta. Details you can see below
Watch now: Vicuta floor what?
Epilogue
Hopefully the article about "Brave browser"Brings you many useful little brothers.
If you have any questions comment below, Blogtienao will answer your eyes soonest!
Wished everyone success!