Today's bitcoin news (April 12): "drops below $ 6,000 instead of reversing"
No motivation for recovery found
Price Bitcoin In particular, and the cryptocurrency market in general has not been able to recover after an unhappy week with a series of lows set.
In recent hours, the bitcoin price continues to weaken with low speed when moving gradually below $ 6,800.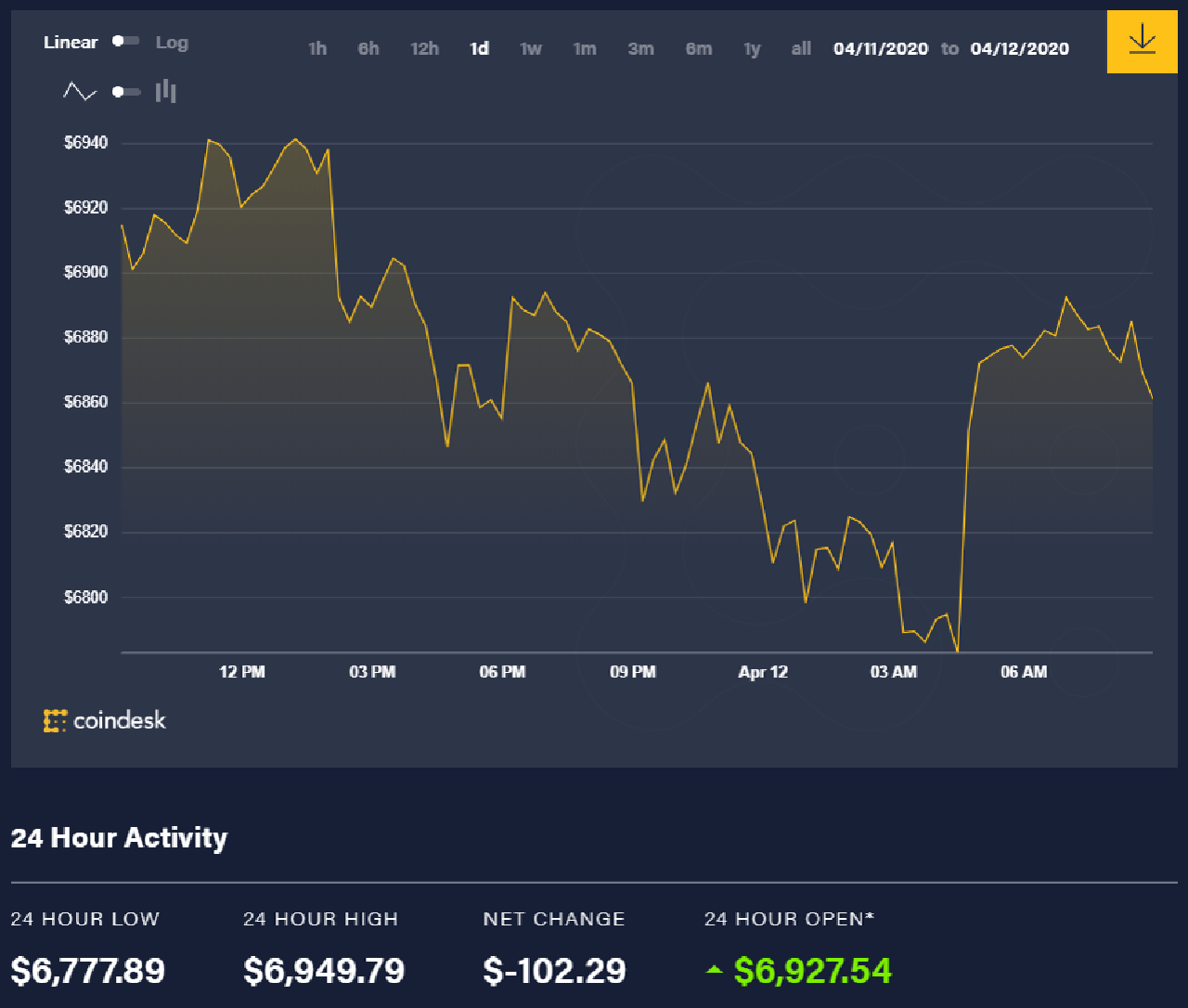 Bitcoin price today recorded at 9:25 at US $ 6,827, down 0.61% compared to the previous 24 hours.
Over the past 24 hours, the lowest bitcoin price recorded at $ 6,777 and the highest at $ 6,949.

The market capitalization of bitcoin increased to 125.89 billion USD, the market dominance rate (market share) of bitcoin increased to 64.1% - according to BTA's bitcoin exchange rate.
Today's market witnessed a decline of 78 of the top 100 cryptocurrencies by market capitalization compared to the past 24 hours.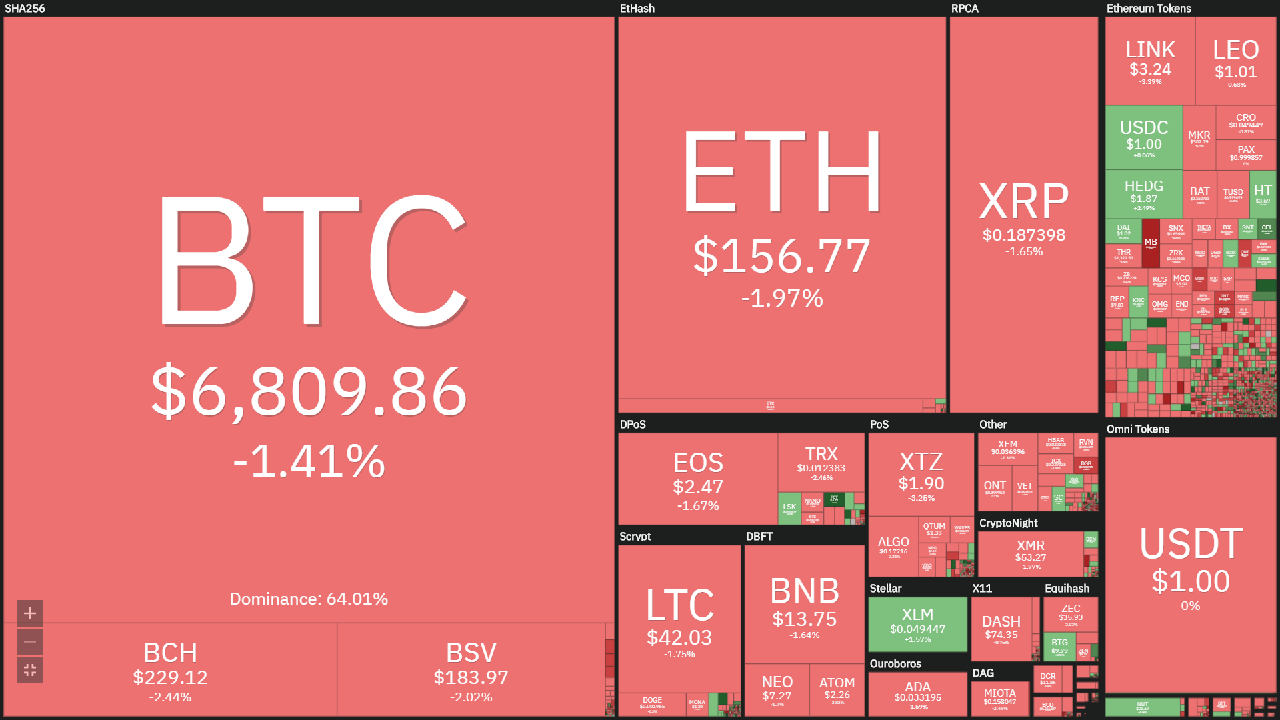 In the top 10, there was no increase in price compared to the last 24 hours.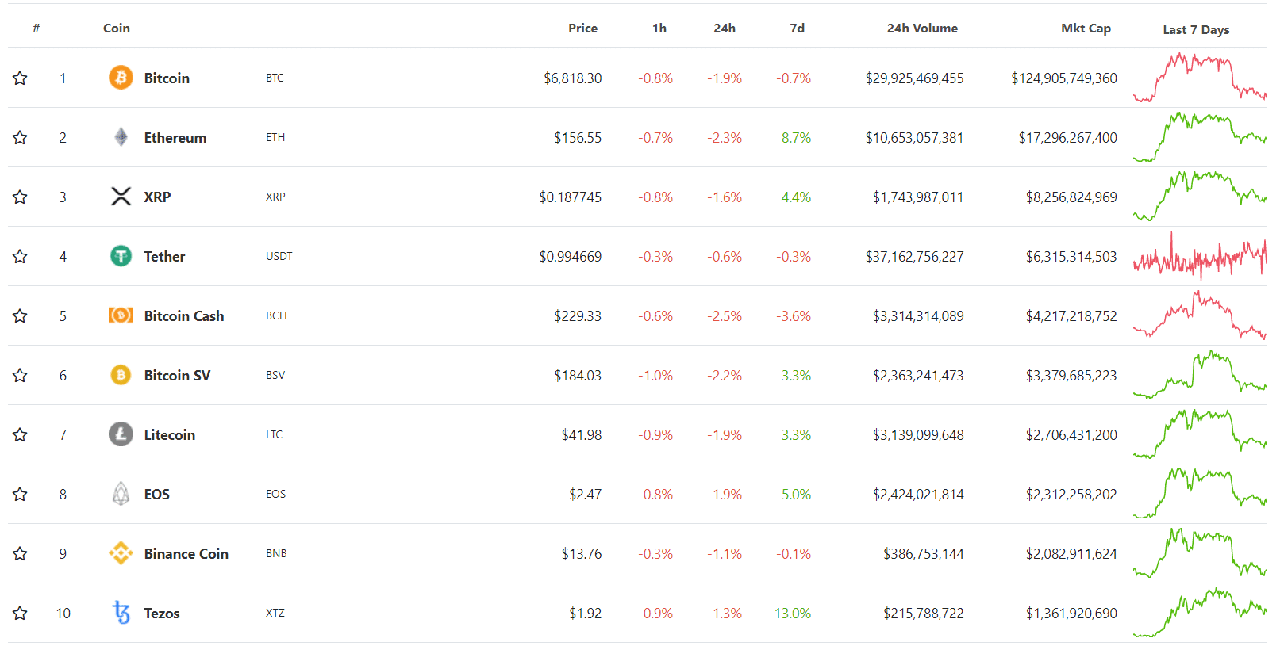 Total market capitalization of cryptocurrencies recorded at 9:25 am at USD 196.13 billion, down slightly by USD 1 billion compared to the previous 24 hours.

The market's 24-hour trading volume continued to plummet to $ 108.19 billion, down $ 43 billion from April 11.
Along BTA review the news available in the day, the content in the article will be updated as new news ..
The volume of bitcoin futures trading on CME and Bakkt dropped sharply in March
The volume of bitcoin futures trading on the two exchanges managed CME and Bakkt, dropped sharply in March.
According to research by Larry Cermak of the Block, CME's daily trading volume dropped by more than 50% to $ 242 million in March, compared to $ 493 million in February.
Bakkt's average daily trading volume, down 38.7% in March, from $ 26.94 million to $ 16.51 million.
Could return $ 6,000
"These past few days, the digital currency has failed to retest the $ 7,500, making the chances of a reversal becoming more and more fragile," said Strategic Analyst at Future Digital, Matthew.
According to Matthew, bitcoin is still deep in the downtrend, so finding recovery momentum is extremely difficult.
The recent price movements of bitcoin and the cryptocurrency market have not shown any signs that a positive correction will take place as the red color still dominates the chart.
Based on the recent movement of bitcoin, Matthew predicts "it is likely that Bitcoin will plummet to below $ 6,000 instead of reversing above $ 7,500."
*updating..
About My name is Nguyen Manh Cuong. I was born in a poor village in Ba Vi district, HA NOI province - windy and sunny land. Currently. https://www.nguyendiep.com/. Mr Cuong.