The Complete Content Marketing Test helps you make sure you win
Content marketing is one of the most effective strategies for creating valuable content, increasing organic traffic, gaining more potential customers and attracting a lot of your own readers.
The best way to ensure you will successfully carry out all the content marketing tasks is to set up a checklist. This will help each content we produce is on the right track. That's why I am writing this article to guide you through the complete 10 content checklists below.
If you want to learn how to use content marketing to increase the visibility of your business, your website, this list will be of great help to you.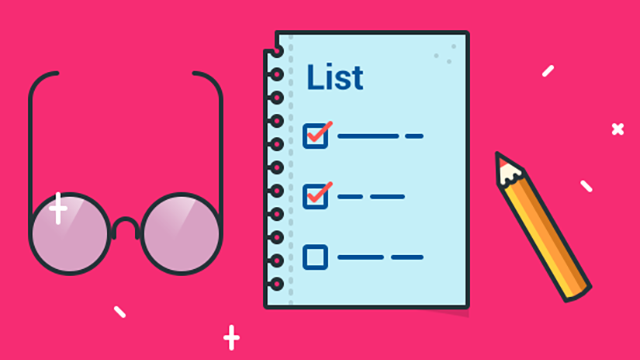 Content marketing checklist
To optimize your content marketing campaigns, follow this checklist:
At the end of the article, I always give advice from the experience of doing our projects.
1. Understand what content marketing is
The first thing you need to check is to make sure you have a clear idea What is content marketing and why is it important for the success of a digital marketing campaign?
Content marketing is a part of the digital marketing process responsible for creating, publishing and promoting the right type of content to the right audience.
The content marketing cycle consists of 5 main steps:
Market research (identify your audience)
Find content ideas to meet the purpose of your target audience
Create high quality optimized content
Promote content with the right channels
Analyze / Optimize the performance of your content marketing campaigns
Content marketing is important because:
It has ROD Larger than other marketing methods
It can help a lot for your SEO
It is a great way to increase your website visibility and brand awareness
It is great for customer care and support
It is the best way to build a successful online business
So I want you to understand the content I previously wrote. Before you go to the second point of this article, because the previous content i wrote is the knowledge directly related to the next steps.
Do not rush, if you do not understand the basic core of the content then read ahead:
2. Get to know your readers
As mentioned above, content marketing is about creating content for the right audience.
So the first step of action is to research your market and understand your target audience.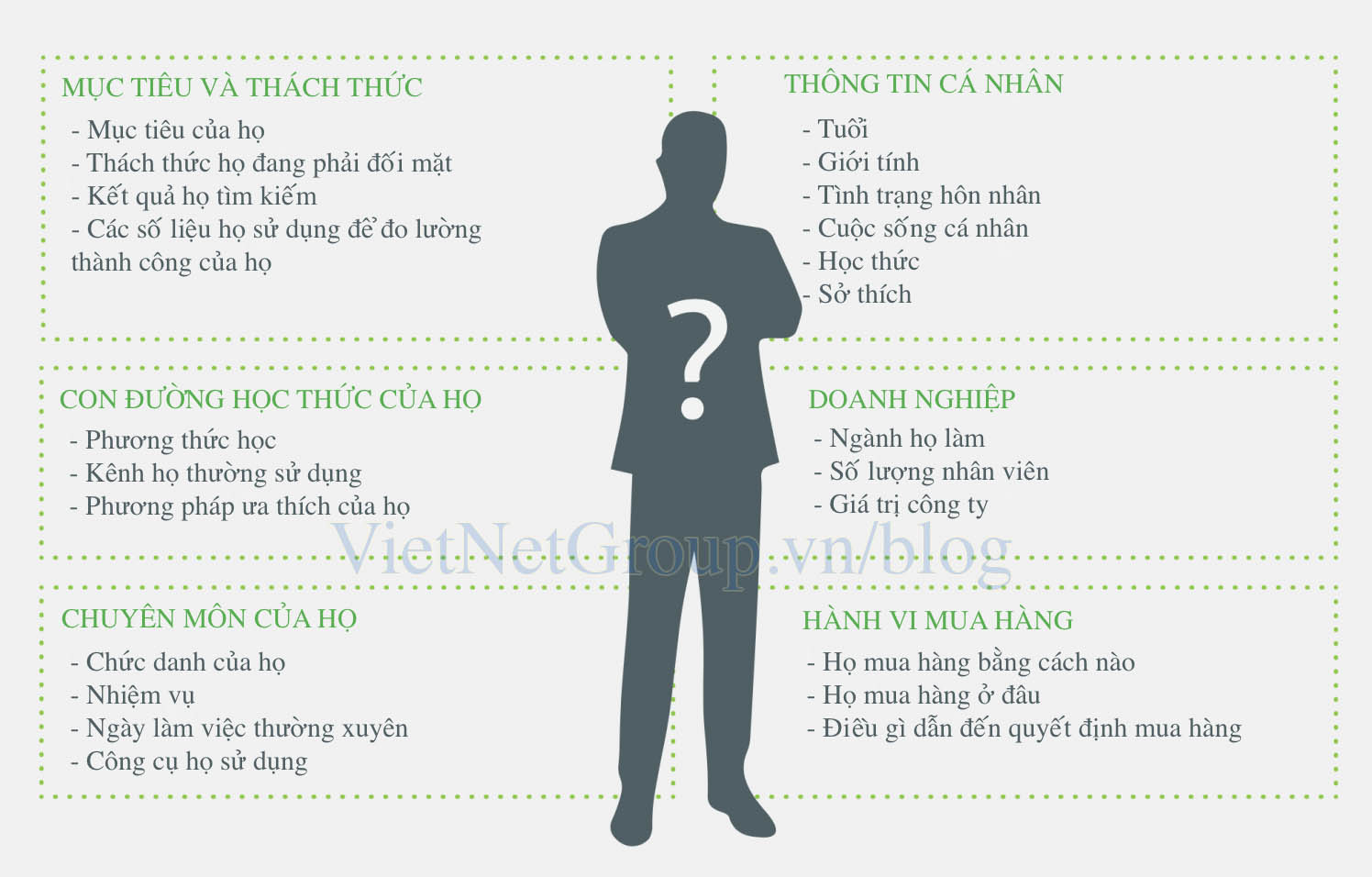 At the end of the study, you will get answers to questions like:
What kind of content do they like to read?
What kind of questions do they have?
What channels do they use to find answers?
What content can solve their problem?
You should then analyze the audience group (age, gender, location, language, education, ethnicity) and create different customized content.
This may sound complicated, but there are many tools that help you make it easier like Google Keywords Plans, Keywordtool.io ... and you should be familiar with those tools.
3. Create a premium content marketing strategy
Before going into the process of understanding what kind of content will be created and for which topics, it is important to create a high-quality content marketing strategy.
Your strategy may include things like:
What is your premium goal (getting more visits, earning more sales, brand awareness, etc.)?
What content marketing tools will be used to conduct the research (SEMRUSH, Google Analytics, etc.)
Use any tool to create content (Word, Google Docs, Grammarly, etc.)
Budget how and how much of your time allocated to content marketing activities
How often will you publish new content
How to measure the effectiveness of your campaigns
What channels should you promote created content
What type of content (text, video, audio) you need to publish
What tools are used to promote content
Who can help you create content (freelance writers, people on your team, etc.)
Think about the factors I have listed above to be able to come up with a plan that is best suited to your campaign.
After 10 years of doing digital marketing, and in the last 5 years I've been doing content marketing campaigns. I have a heartfelt advice to you: "Content marketing is one of the most costly and time-consuming digital marketing processes, so it is very important to think about all the parameters before you begin."
4. Find content topic ideas
The next item on the checklist is to find out which topics / keywords to target with your content.
One of the main goals of content marketing is to create content that is right for the right audience. If you start creating content with no purpose, you'll waste your time and money.
When we mention the right content type, it means:
Content that your readers desire
Content can increase your ranking potential higher in search engines
Content that can generate a lot of conversions for your business (email signups, leads, sales)
There is a process to help you determine what your audience likes and which topics to target.
In the previous article I have provided this process very well, make sure you have read through the article: 9 Ways to find content topic ideas
The goal is at Section 4 Hey, you should know:
Process done to find content topic ideas
List of keywords to target with the different types of content you will create
5. Create a content marketing plan
Once all the above checks have been done, the next step is to create a detailed content marketing plan.
Unlike other marketing campaigns, content marketing plans should be made with as much detail as possible.
Typically, each of our projects has a team of task members and a publishing schedule is scheduled for time, frequency, content groups in detail, and the tool we use is Google Excel.
Personally, I used to use Google Calendar to maintain my content marketing plan when I was blogging but after getting involved in the management of many projects, my writing job was restricted. You can use any other tool you want. A lot of people are using Excel and Google Sheets, which is absolutely fine.
It is important to have the right information in your plan and the minimum details required are:
What content will be published and on which channel (i.e. website, FB, etc.)
Actual title to be used (Blog post title, Facebook post title, YouTube video title, etc.)
Specify how long the content will be (in words)
Specifies what content will be a landing page, part of a support forum or group of articles
Clearly define your target keywords, long tail keywords and target keywords for customers that can be used in the text.
Specify who will write the content
Specify specific ways of advertising
When to review performance and when to update content
When it comes to SEO and content, you should always keep in mind two things:
First, it can take up to 6 months for a content to rank in the top 10 Google positions.
Second, once a page is ranked on Google, it must be updated regularly or else it is very likely that it will gradually lose rankings.
6. Create content
When it comes to creating content, on your checklist, you need to make sure that:
You have a clear understanding of what landing pages are, what content is for the category and how each type is used and when to use them.
You know the content naturally and why it is important
You know the different techniques you can use to create links.
Some tips you should consider doing:
Each piece of content you create is an asset to your website and needs to be processed accordingly.
Good content is hard to produce, but when done right, it can generate millions of hits to your site over the years.
Do not sacrifice quality for quantity. Successful websites are well-managed pages that generate a LOT of great content.
Create content for your target audience, not your own reputation. For example, I can easily create content to impress my SEO colleagues, but this is not helping my target audience who are new to SEO and just starting out. digital marketing.
7. Optimize content for search engines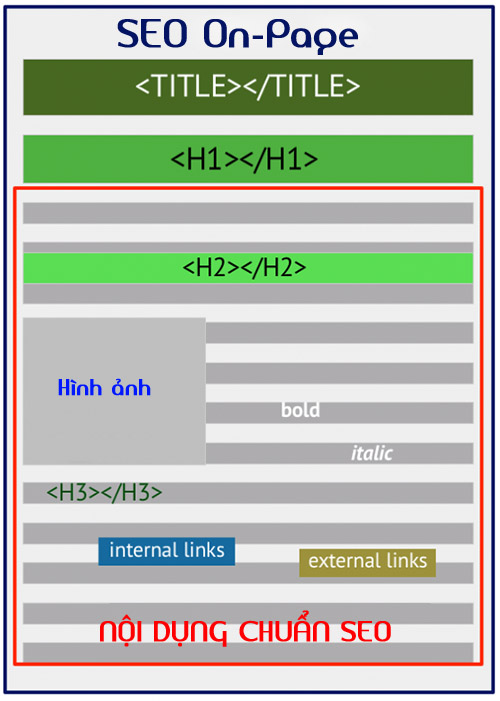 In this section I have talked a lot in other articles, I'll go over the main ideas and goals you need to get in this section 7.
This is a very important part of the content marketing checklist. Before publishing an article for search engines, you need to ensure that it is SEO optimized.
SEO optimization does not make the content less appealing to users, on the contrary, SEO friendly content is better for both search engines and users.
Some necessary tests to perform:
Optimize your post titles and make sure they include your target keywords
Check that your post title is unique and not the same as the one that appeared on the first page of Google
Make sure your URL is short and include your target keyword
Check that on your page, you only have one H1 tag and this tag is similar or nearly identical title tag
Check and make sure you have some Heading tags in your text and that they are formatted as H2 and H3 and include related keywords.
Make sure your text content is easy to read (short paragraphs)
Make sure all your images have relevant ALT Text
Ensure that relevant Schema is added to the post and optimized for internal links and featured snippets
8. Promote content
This is the final step in the content marketing process. Without properly promoting your content, you will minimize your chances of getting any benefits from that content.
For a page to rank higher on Google, it needs backlinks from other websites.
For a post to spread on social media, it needs the help of influencers.
For a post to generate leads and sales, it must be promoted to the right audience.
Here is a checklist of your content ads:
Advertise content to your email subscribers (send newsletter)
Post content multiple times on your social networking sites
Connect to the websites / bloggers mentioned in your content (for this step to work, you need to strategically link with other websites / bloggers and let them know about it)
Advertise your content with paid ads on various social media platforms (Facebook, Twitter, Pinterest, LinkedIn, etc.)
Advertise content by adding internal links from other posts on your site (including your homepage)
9. Learn how to use content marketing tools
Content marketing is a process that cannot be successfully accomplished without the use of tools.
You need tools to find which topics to target, you need tools for keyword research, and you need tools to measure the effectiveness of your content marketing campaigns.
So make sure you have the knowledge you need to work with the tools you choose to run successful content marketing campaigns.
Tools that can help you market your content are:
SEMRUSH - for topic and keyword research, content control, content creation and more.
Aherfs - Very popular for topic research, keywords, content control, monitoring…
Google Analytics - to track the performance of your content
Google Search Console - to track Google rankings for your content
Google Trends - to research topics
Google keyword tool - for keyword research
Google Data Studio - for reporting and analysis
Grammarly - to improve the grammar and spelling of your text content
10. Analyze and monitor the performance of content marketing campaigns
It is not enough to publish content in the hope that it will produce expected results. You need to constantly monitor the performance of your campaigns with different metrics.
The most common metrics to track are:
Number of websites and page views
Bounce rate (for website content)
Number of email subscriptions
Number of leads / sales
Number of likes, shares and comments
Visitors from social networks
Video views (for video content)
Ranking (for exact keywords and placements appearing on Google)
Number of backlinks
VietNet usually collects all the statistics of a complete campaign into a spreadsheet file using Google Excel, which is quite convenient and easy to observe. By doing so, you can easily find out which content types perform better than others and tailor your content marketing plan accordingly. In addition, it's also much easier to implement content control and remove content that doesn't work well in search or any other channel.
CONCLUDE
As mentioned at the beginning, the end of the content I will give the experience of implementing our project.
It's important to be patient and build a content marketing strategy that will greatly help your business. Don't be in a hurry and do not follow the quick-going but unsustainable instructions.
The above checklist can help you perform all the tasks necessary to run successful content marketing campaigns.
My suggestion is to follow the steps in the order outlined above and not skip any items in the plan. Section 2,3,5 is good for planning, after that it will become easier to implement.
Like other digital marketing processes, content marketing is an ongoing process. You need to keep publishing content, observe what works and what doesn't, adjust your process, and repeat.
Don't forget, if your goal is to start and grow any type of online business, you need to have a process to generate MANY good content and the tests mentioned in the above list will be Help you get there.
About My name is Nguyen Manh Cuong. I was born in a poor village in Ba Vi district, HA NOI province - windy and sunny land. Currently. https://www.nguyendiep.com/. Mr Cuong.