Onecoin: The United States adjusts the date of sentencing with Konstantin Ignatov to July 8
The verdict for the co-founder of the major cryptocurrency scam OneCoin has been delayed for an additional three months at the request of the US government.
On April 7, the New York Southern District Court approved a request to postpone the date of sentencing against Konstantin Ignatov, the younger brother and accomplice of OneCoin founder Ruja Ignatova, who was dubbed the "Cryptoqueen".
The sentence is expected to be pronounced on April 8, but now, Ignatov's sentence will take place on July 8, 2020.
What does Ignatov declare?
As reported, OneCoin is one of the most notorious scams in the industry. Founded in 2014, the Bulgarian-based company remained fully operational until the end of November 2019, although criminal lawsuits are taking place after allegations that they have scammed at least 4 billion euros ($ 4.4 billion) in this Ponzi scheme.
After being arrested at Los Angeles International Airport in March 2019, Ignatov was accused of being active in this Ponzi fraud and money laundering case. He faces up to 90 years in prison.
While his sister was still on the run, Ignatov had to cooperate with the police to become a witness in the trial against Mark Scott, the lawyer alleged to have laundered nearly $ 400 million for Onecoin.
Ignatov had previously testified during the testimony that after her sister escaped, her guard said she had met Russian-speaking people. Later, an investigative journalist accused Ignatova of having the underground support and protection of a Russian boss "very rich and powerful".
In November 2019, lawyer Mark Scott was found guilty of helping Ignatova launder money for OneCoin funds through an extensive network of fake companies, foreign bank accounts and paper-based investment plans.
Thạch Sanh
According to Cointelegraph
Follow the Twitter page
| Subscribe to Telegram channel
| Follow the Facebook page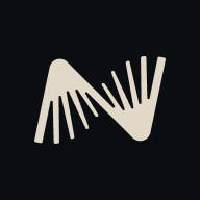 Crypto loans are only 5.9% of the annual interest rate - you can use the money effectively without selling coins. Earn up to 8% interest per year with stablecoin, USD, EUR & GBP with insurance up to 100 million. Come on, get started now! →