Huawei P40, P40 Pro and P40 Pro Plus: Will it succeed? - Knowledge sharing blog
Note: Please read the article carefully before proceeding! If in the process of using you encounter any errors, such as broken download links, slow loading blog, or not being able to access a certain page on the blog ... then please inform me through the Contact page. Thanks!
As an OEM smartphone is facing the most difficulties at the moment, Huawei still launched three flagship P40 Series, including Huawei P40, Huawei P40 Pro and Huawei P40 Pro Plus. So, with the current situation, the fate of these 3 machines will return?
If you are interested in Huawei products, you can find out more in this article.
Read more:
#first. Hardware Huawei P40, Huawei P40 Pro and Huawei P40 Pro Plus
The Huawei P40 will have a 6.1-inch AMOLED screen, FullHD + resolution, 19.5: 9 aspect ratio, punched design along with dual front cameras, under-screen fingerprints and refresh frequency (speed) display refresh rate) is 60Hz.
Huawei P40 Pro and Huawei P40 Pro Plus both have OLED screens with a screen size of 6.6 inches, 2K + resolution, 19.5: 9 aspect ratio, camera design is still punched, fingerprints under the screen. , and the refresh frequency is 90Hz.
All three will have a 32MP front camera, with a ToF sensor
Regarding the rear camera, all three cameras have a 50MP main sensor, and the secondary cameras are as follows:
On the Huawei P40, there is an 8MP telephoto camera and an ultra-wide 16MP camera.
The Huawei P40 Pro has a 12MP telephoto camera and periscope camera, supports up to 50X Zoom, 40MP ultra wide-angle camera and 1 ToF sensor.
The P40 Pro Plus has an 8MP periscope, supports up to 100X Zoom, an 8MP telephoto camera, a 40MP ultra wide-angle camera, and a ToF sensor.
In addition, all three phones have two sims, support USB Type C charging, remove the 3.5mm headphone jack, and support 5G technology.
#2. The design of Huawei P40 Serie
Removing the back of the Gradient glass has made a name for the P30 Series, in the Huawei P40 and Huawei P40 Pro back with the same colored glass back, with a rectangular camera cluster placed along the left corner.
Huawei P40 Serie does not use waterfall screen like Huawei Mate 30 Series, the design of these 3 devices is not too outstanding. But the huge front-facing capsule-shaped camera cluster on the left corner of the screen really loses the overall aesthetic of the device.
The Huawei P40 and P40 Pro will be available in Black, Gray, Blue, Gold and White. Huawei P40 Pro Plus will have a back from porcelain, so only two colors are Black and White.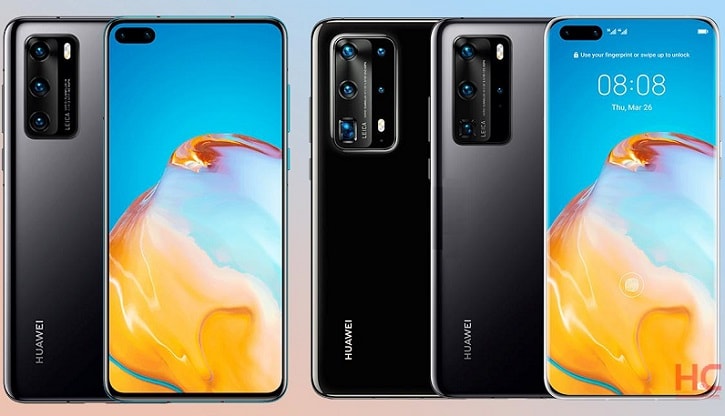 # 3. Configuration of Huawei P40 Serie
All three will have Kirin 990 chips with integrated 5G technology.
Huawei P40 will have 3 options for RAM / ROM respectively: 6GB / 128GB, 8GB / 128GB and 8GB / 256GB, 3800mAh battery, 22.5W wired fast charging
Huawei P40 Pro has 8GB RAM with 3 Rom options (internal memory) 128GB, 256GB and 512GB, 4200mAh battery, 40W wired fast charging, 27W wireless fast charging, and 27W wireless fast reverse charging.
The Huawei P40 Pro Plus has 8GB of RAM with 256GB and 512GB Rom options, 4200mAh battery, 40W wired fast charging, 40W wireless fast charging and 27W wireless fast reverse charging.
# 4. Software / OS of the machine
The device runs HongMengOS, not Google Android, cannot sideload Google Service.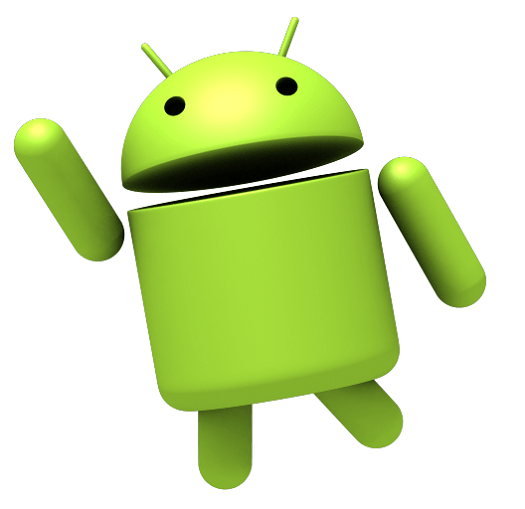 # 5. Personal rating
The trio of smartphones continue to be flagships running Huawei's own HongMengOS operating system. They certainly know what their position is like after losing Google Android, and they also know where sales of such expensive machines will go, but they keep coming because they believe. that HongMengOS afford to replace Android.
I have talked about HongMengOS in previous posts, it is basically Android, but there will be no new features because Google no longer develops AOSP open source by itself.
In other words, HongMengOS is a different Android operating system from the rest of the world: Android without Google.
Their AppGallery store has a lot less App than the Google Play Store, and the region's own Apps will not have, for example, we can find Viettel Pay app on Play Store, but App Gallery will not.
It is not possible to sideload the entire App because many App cannot find the APK file, and sideloading App will also cause security risks. In short, this will still be the critical constraint of the entire Huwei flagship until their App store is to a certain extent.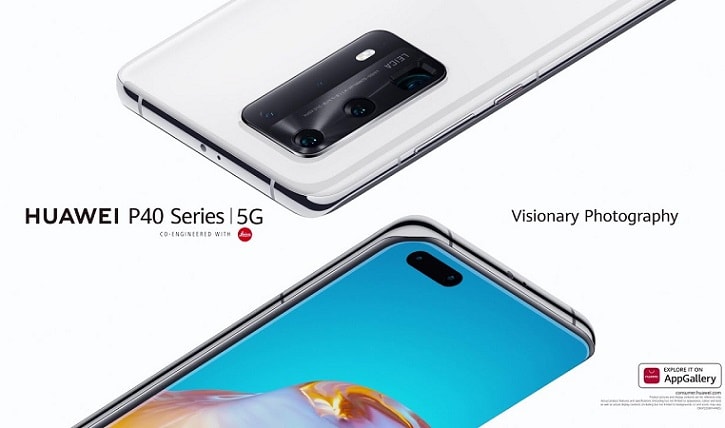 Running a high-frequency scan screen but also stopping at 90Hz, playing Super Zoom but also up to 50x, racing the camera dots but also only 50MP, with fast charging but also just 40W, they are racing but quite half hearted rather than pragmatic.
Huawei claims that its 50x Zoom capability is better than the Samsung Galaxy S20 Ultra with 100x Zoom and 108MP sensor.
In fact this is true, because they use the RYYB sensor instead of RGGB as other devices. This sensor provides excellent night shooting without exposure, and in Super Zoom, RYYB is outperforming RGGB in receiving light from details very far from the lens, for photos. The image is very detailed.
This sensor has made the Huawei P30 Serie lost to its contemporaries due to bright pictures, color deviations, but this year it seems Huawei has used an algorithm to fix this error.
Quality and color are acceptable only if taken, but if compared, the difference between these two sensors is still easily recognized.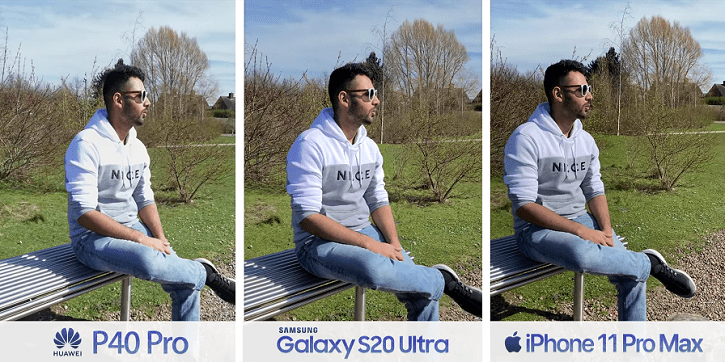 The starting price for Huawei P40 is 800 Euro, and that of the P40 Pro Plus is 1400 Euro. Huge numbers to buy a machine without Google services.
Which is currently 1 Euro = about 25,500,000 VND
Currently the epidemic is like this, and the US-China tensions are also rising, the main consumption market of these three devices is only domestic. Sales of these three devices will also be difficult to be high in this difficult context of Huawei.
These are 3 terrible hardware machines, good cameras, but the absence of Google will make neighboring markets like Vietnam we will be quite indifferent when the machine is officially launched. I think this trio will not bring miracles to Huawei.
# 6. Conclude
Above is my opinion on 3 devices of Huawei P40 Series (Huawei P40, Huawei P40 Pro and Huawei P40 Pro Plus). What do you think? Should you buy a flagship like that? Leave your comments below!
CTV: Nam Hoang - Blogchiasekienthuc.com
Note: Was this article helpful to you? Do not forget to rate the article, like and share it with your friends and relatives!
About My name is Nguyen Manh Cuong. I was born in a poor village in Ba Vi district, HA NOI province - windy and sunny land. Currently. https://www.nguyendiep.com/. Mr Cuong.