Bored huh: Advice for those who are "tired of work" - Blog shared knowledge
Note: Please read the article carefully before proceeding! If in the process of using you encounter any errors, such as broken download links, slow loading blog, or not being able to access a certain page on the blog ... then please inform me through the Contact page. Thanks!
Advice for people who are tired of work: "Don't worry because being bored is the secret motivating you to create breakthrough ideas"!
Have you ever met someone who is passionate and passionate about your job? So passionate that when you hear them talk about your work, you express your admiration and jealousy "if only I loved my job as he / she".
Sometimes when job-lovers tell about their careers, our minds begin to glance at some negative points in our work.
You remember a time when you used to be a career leader, plowing day and night with tireless work. But those brilliant years also fade, you gradually lose interest in the work you are doing and find everything becomes boring and boring.
You may not want to admit that you are tired of work, but this is the truth we need to face.
Recently, in a paper published by Psychology Today, research shows that "... About 30 to 90 percent of American adults are bored in their lives, and for teens, the number this is about 91-98 percent. "
Read more:
Today, researchers are exploring the role of "boredom" in work. "Without boredom, we will continue to be trapped in safety, missing out on many emotions, consciousness and social recognition.
The boredom signals us to do things against our will and motivates us to take action to reach the goal, "said philosophy professor Andreas Elpidorou at Louisville University.
Moreover, Elpidorou also asserted that "boredom" is an emotional warning that we are in a state of stagnation, we may be disoriented to achieve our goals and this is the time to change.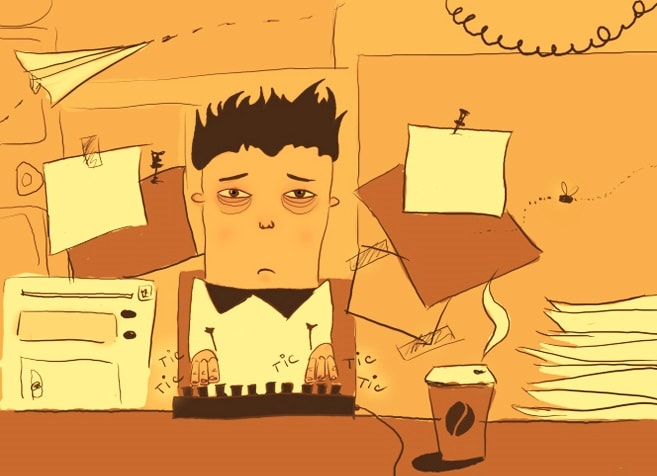 The boredom signals us to be doing things that are against our desires and motivates us to take action to achieve our goals. This is also an emotion that signals us to be stuck and motivates us to come up with new ideas to achieve our goals.
After interviews with leaders from around the world, we have listened to thousands of stories of shared experiences from successful people.
In particular, we asked where their work motivation came from, what kept them so enthusiastic and made such breakthrough ideas.
Few of them admit: "I used to feel very bored", but the leader's answers have the same meaning, like: "I feel uncomfortable because my productivity is stagnant"; "I see products and work processes in businesses lagging behind"; "I'm crazy about my conservative superiors" ...
In general, both the company and their old systems are becoming "boring" so change has taken place.
Of course, "boring" is not a comfortable and acceptable emotion. But if used correctly, this emotion will motivate you to develop your capacity and come up with a breakthrough idea.
No one can avoid being bored with a job no matter how much he loves his job. So how do they overcome that feeling?
Here are some of the experiences we have gathered from enthusiastic people, who have once faced with boredom to achieve more positive results.
#first. Receiving feeling "boring"
When bored, the natural reaction of many people is to look for new jobs or find ways to become busy to forget this state.
Do not rush to do so! Instead of ducking, find the cause, the root of the problem: What really bored you? What makes you unhappy with your current job? And what can you change to make yourself more satisfied?
Accept that you are bored but don't quit. Don't forget, the dull feeling warns you of what you're doing, it's the opposite of what you want to do.
It is a suggestion to help you find your true desire and motivate you to take action to achieve your dream. If you need a break, make time to find out what you aspire to do and the results you desire.
#2. Thinking for others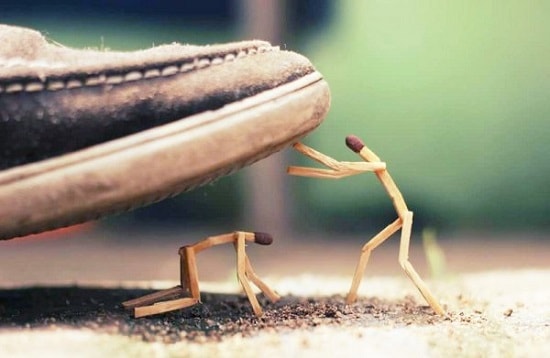 When we are too focused on feeling dull at work, we only see our uncomfortable mood and forget about people around us.
Direct your attention to others, think about how important the work you do to others, and your positive impact on their lives.
From the study, we found that: 88% of those who are passionate about work always start from the question "What can I make sense to people?"
# 3. Challenge yourself
Psychologists say "The monotony, the old things over and over again, is the cause of boredom.". Normally, we resist "Monotony" by looking to external stimuli.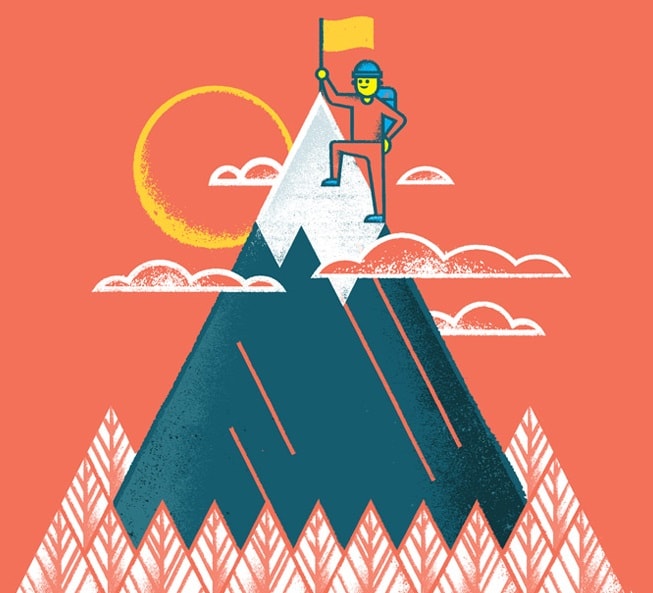 We think that just looking for a new workplace, finding a lover, seeking advancement, external recognition, ... will make life less tedious.
But the way out of the monotony comes from within us. It is challenging yourself to create better results, and setting goals out of reach.
When we do that, the external things we want (such as promotion, inspiration, recognition, finance) will come to us.
# 4. Witness the results with your own eyes
After completing the three steps above, looking back on your achievements is extremely important. Think of the people who benefit from your work, whether they are customers or a community group built by you.
What you do can make a positive impact, but you will never realize it without seeing it with your own eyes.
Studies show that people who see their work impact on others, their passion for work will be 17 times higher.
# 5. Continue to repeat the above steps when you are bored again
If you find the work to be monotonous, you need to recognize that this feeling is happening again and this is just a reminder to you about your goal.
But you should remember it is a good start. By this, we will realize that this is the time to change, try to perfect, explore what is lacking within ourselves to find new ideas, to achieve goals.
Boring is an uncomfortable feeling but it is necessary. Without feeling bored, we can be constrained in a calm and tedious world.
So don't worry if you're tired of work, it's a sign that motivates you to take the courage to work toward your goals.
__CTV Pham Thu Linh__Blogchiasekienthuc.com__
Note: Was this article helpful to you? Do not forget to rate the article, like and share it with your friends and relatives!
About My name is Nguyen Manh Cuong. I was born in a poor village in Ba Vi district, HA NOI province - windy and sunny land. Currently. https://www.nguyendiep.com/. Mr Cuong.