Bitcoin price skyrocketed to nearly $ 7,000 on Kraken when the whale transferred more than $ 300M BTC
The Bitcoin price quickly rose to € 6,190 (about $ 6,800) on Kraken after a single whale bought more than 1,000 BTC. However, at the time of writing, BTC is hovering at $ 6320 on this exchange.
While it's tempting to assume that a large whale has decided to return to the market after BTC's catastrophic performance in March, rich hodlers tend to manipulate prices to make easy money. Therefore, traders should be careful not to fall into the mist of another sell-off.
There is a theory that the huge pump on April 2, which kicked off the brilliant rally in 2019, was staged by a big player who took advantage of low liquidity on many exchanges to pump prices.
Back in June 2019, a smart Coinbase user sold $ 213M BTC and bought it all shortly thereafter to earn a whopping $ 10 million difference.
Bitcoin whale moves $ 328M BTC
Whale Alert, meanwhile, discovered a gigantic Bitcoin transaction worth more than $ 328 million. This appears to be an internal transfer, meaning it will not affect BTC price action.



. 🚨 🚨 🚨 🚨 🚨 🚨 🚨 🚨 🚨 50,642 #BTC (328,737,096 USD) transferred from unknown wallet to unknown wallet





- Whale Alert (@whale_alert) March 31, 2020
Disclaimer: This is not investment advice. Investors should research carefully before making a decision. We are not responsible for your investment decisions.
Annie
According to U.today
Follow the Twitter page
| Subscribe to Telegram channel
| Follow the Facebook page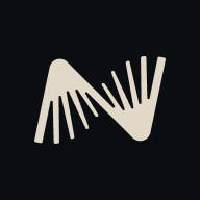 Crypto loans are only 5.9% of the annual interest rate - you can use the money effectively without selling coins. Earn up to 8% interest per year with stablecoin, USD, EUR & GBP with insurance up to 100 million. Come on, get started now! →
About My name is Nguyen Manh Cuong. I was born in a poor village in Ba Vi district, HA NOI province - windy and sunny land. Currently. https://www.nguyendiep.com/. Mr Cuong.