Bitcoin News Today (April 8): Not able to stand up after a fall
The sky is red
In spite of Bitcoin In particular and the cryptocurrency market in general, there have been positive recoveries in recent days, but the instability has not passed.
These past few hours have slightly corrected, and the bulls are trying to stay above the $ 7,000 mark, while most of the other coins in the market have turned red.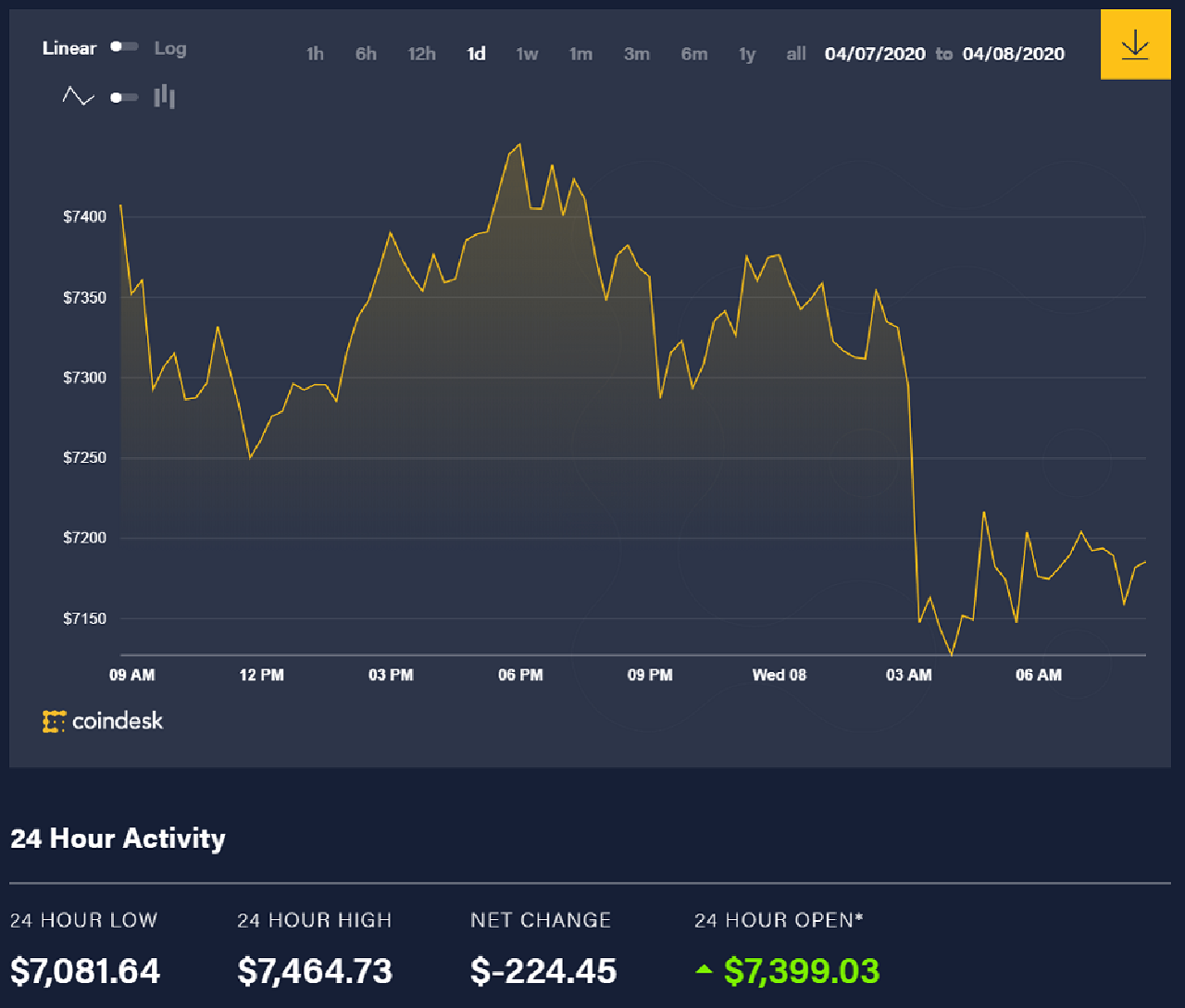 Over the past 24 hours, the lowest bitcoin price recorded at $ 7,081 and the highest at $ 7,464.
Bitcoin price today (April 8) at 8:45 at US $ 7,173, down 2.72% from the previous 24 hours.

The market capitalization of bitcoin increased to US $ 131.60 billion, the market dominance rate (market share) of bitcoin increased to 64.5% - according to BTA's bitcoin exchange rate.
On the market, 78 of the top 100 coins by market value declined compared to the previous 24 hours with the highest decrease of 7.16% belonged to the Swipe coin, while CyberVein was the strongest gainer with 73 , 20%.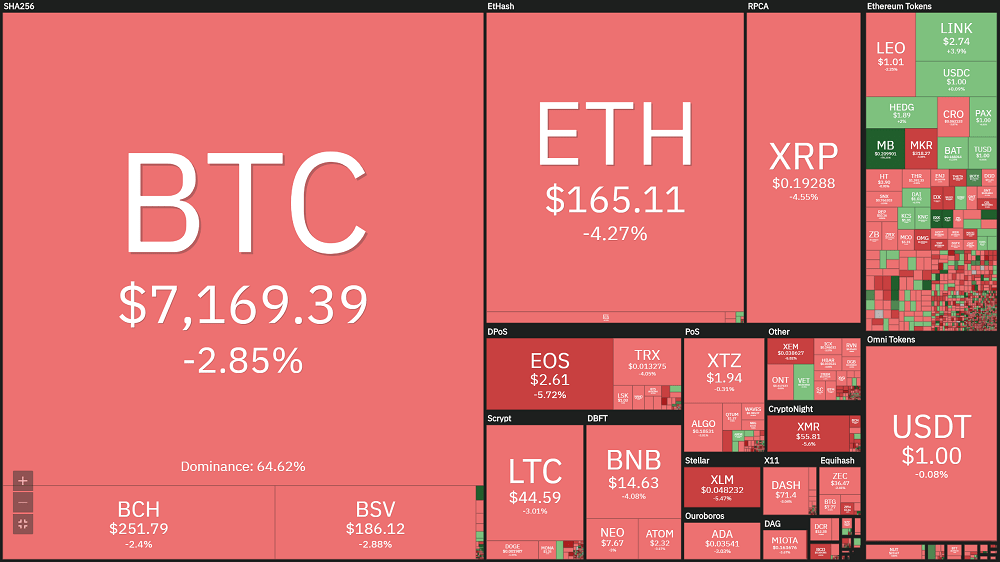 In the top 10, there are 9/10 coins discount compared to the previous 24 hours.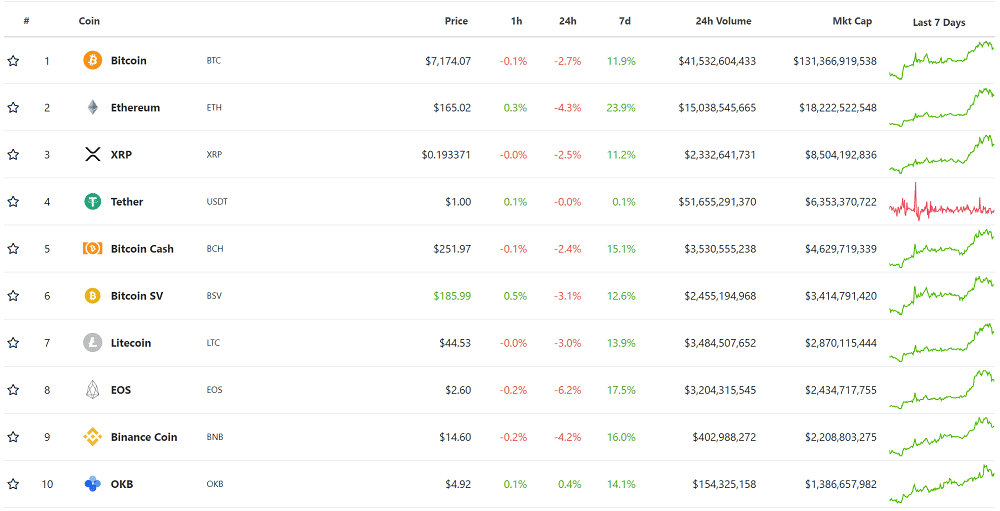 The total market capitalization of the digital currency recorded at 8:45 at $ 203.38 billion, down $ 4 billion from the previous 24 hours.

The market's 24-hour trading volume fell slightly to US $ 148.85 billion, down US $ 15 billion from April 7.
Bitcoin Cash and Bitcoin SV are about to start halving
Bitcoin cash will complete halving the block reward within the next 24 hours. Next is Bitcoin Satoshi's Vision (BSV) shortly thereafter.
One of the most controversial digital currencies, Bitcoin cash, will start halving in about 12 hours. BCH will reduce the block mining reward from 12.5 BCH to 6.25. This event took place about 1 month before the Bitcoin Halving event.
And after more than 2 days today, another branch of Bitcoin will also complete its halving. The block reward for Bitcoin SV will be cut to 6.25 BSV per block, approximately 2 days and 8 hours.
Twitter CEO and founder Square Jack Dorsey donates 28% of the assets to the global COVID-19 epidemic
Jack Dorsey, Twitter CEO and founder of Square, has just launched a fund called Start Small, aimed at combating the COVID-19 epidemic. He contributed the initial fund with $ 1 billion, about 28% of his fortune.
According to sharing on Twitter, this fund has the original purpose of fighting COVID-19 epidemic worldwide. Eventually, it will turn to funding for women's health, education and basic income around the globe.
"I believe this money is the best long-term solution to existing problems in the world. UBI is a great idea to test. Health and education for girls is essential to balance, "said Mr. Dorsey.
*updating..