Binance leads the Bitcoin Futures market in terms of transaction volume
BitMEX, the world's third largest cryptocurrency exchange, is continuing to lose market share to the Binance exchange after Bitcoin's sharp decline in mid-March.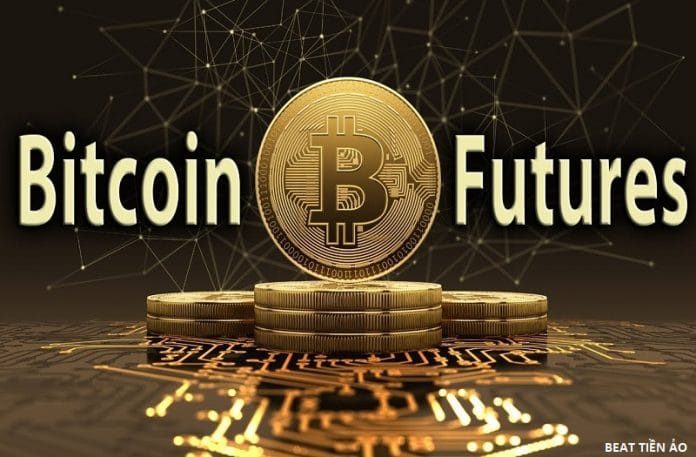 It seems that BitMEX is still struggling, their Bitcoin Futures volume is decreasing.
According to Bitcoin Futures market data analysis of Coin Metrics, BitMEX has been and is being Continue to lose both interest and volume for futures contract Bitcoin since mid-March.
In addition to the weakening momentum of BitMEX, the Binance exchange is recording growing growth.
According to Coin Metrics, Binance is one of the rare markets to gain momentum in the Bitcoin Futures market.
Recording data on Skew on April 21, Binance is the leader in 24-hour trading volume for BTC futures.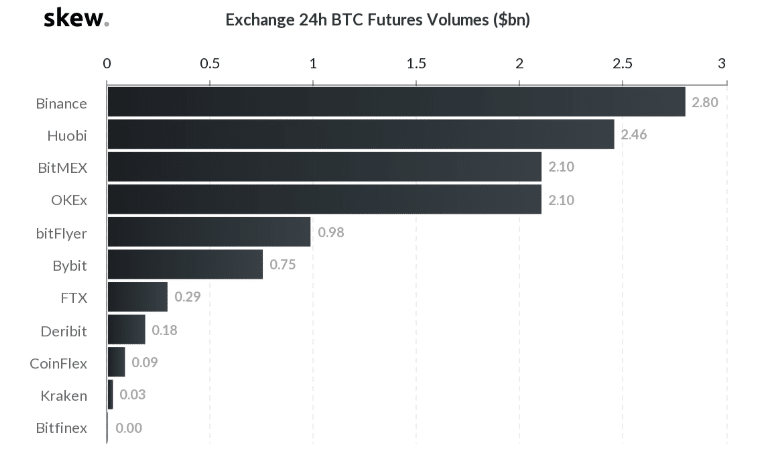 As of the time of this writing, Binance reported a volume of $ 2.8 billion in 24 hours, compared to $ 2.1 billion of BitMEX and $ 2.46 billion of Huobi.
It also shows that BitMEX's Bitcoin Futures market share has dropped from over 35% in mid-March to nearly 25% in mid-April.
BitMEX's volume share has dropped from about 25% to less than 20% in the same period. Although both open and volume contracts had a minor rebound on March 30, these numbers continued to record a decline in April.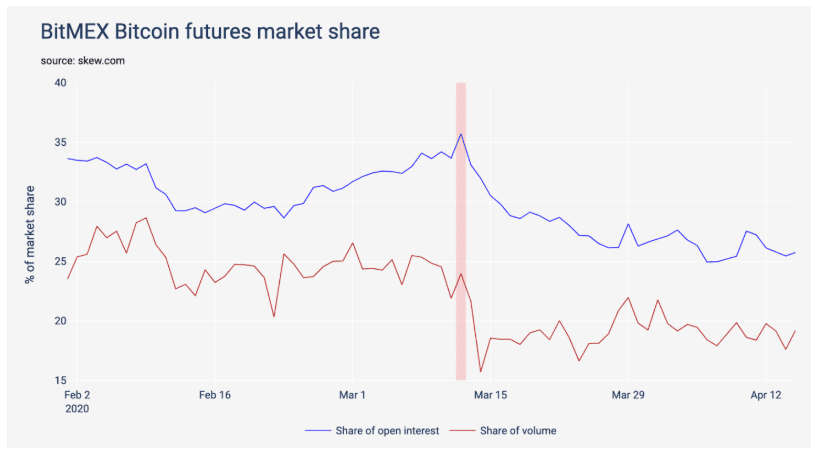 In contrast, Binance Futures open contracts have increased from about 10% in mid-March to nearly 25% on April 12 and are increasing by 5% at the time of writing.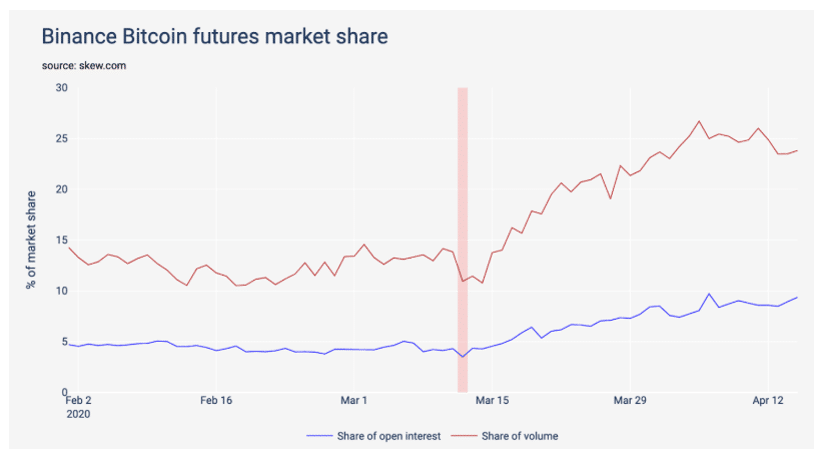 ---
About My name is Nguyen Manh Cuong. I was born in a poor village in Ba Vi district, HA NOI province - windy and sunny land. Currently. https://www.nguyendiep.com/. Mr Cuong.