Binance is planning to launch Bitcoin options after delisting FTX's leveraged tokens
Binance exchange has suggested that they plan to launch Bitcoin options trading.
Two tweets from Binance and CEO Changpeng Zhao posted on April 3 revealed the test and a screenshot of a prototype of BTC / USDT options contracts:



https://t.co/TL6P9MqrrF pic.twitter.com/53EIfDhm6C




- CZ Binance 🔶🔶🔶 (@cz_binance) April 3, 2020
A popular derivative tool that allows traders to resist fluctuations in asset prices in either direction, options give the option to buy (call) or sell (put option) the most assets. set at a specified strike price. This price is determined on or before the contract expiry date.
FTX CEO Sam Bankman-Fried said in a tweet, "Binance doesn't want to support leveraged tokens." Now, however, Bitcoin options contracts are being tested for Binance's derivative platform.




1) Binance de-listing LTs; didn't want to manage user education / support
2) FTX listing LT USDT pairs to compensate
3) You can either send LTs to FTX wallet or they'll turn into BUSD on Binance




More LT info: https://t.co/6HiWhiccP7




- SBF (@SBF_Alameda) March 28, 2020
This news should be applauded because providing comprehensive derivatives on various exchanges will help increase the liquidity of cryptocurrencies.
But the timing of the test was somewhat suspicious and showed that Binance may not have removed the leveraged tokens because of user confusion, but instead due to problems with FTX.
Annie
According to AZCoin News
Follow the Twitter page
| Subscribe to Telegram channel
| Follow the Facebook page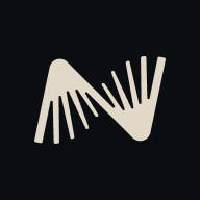 Crypto loans are only 5.9% of the annual interest rate - you can use the money effectively without selling coins. Earn up to 8% interest per year with stablecoin, USD, EUR & GBP with insurance up to 100 million. Come on, get started now! →
About My name is Nguyen Manh Cuong. I was born in a poor village in Ba Vi district, HA NOI province - windy and sunny land. Currently. https://www.nguyendiep.com/. Mr Cuong.