Note: Please read the article carefully before proceeding! If in the process of using you encounter any errors, such as broken download links, slow loading blog, or not being able to access a certain page on the blog ... then please inform me through the Contact page. Thanks!
In the previous article, I have instructed you to tips on sending a part of a spreadsheet or an attachment right in Excel without opening Email in the web browser.
To continue with that topic, as well as to flexibly manipulate between Outlook and Word applications to send attachments faster, in this article I will continue to share with you a little trick in creating Email button right on the Word file.
Support you to customize the content, and send Email quickly to many objects on the same Word file. Sounds very interesting, isn't it 😀
Instructions to send emails right on Word
To ensure that all email sending processes go smoothly, please check that your Outlook has been configured to Email. If not, you can follow this tutorial first: Configure Gmail management on Microsoft Outlook.
Okay, now that we've got ready, let's start!
+ Step 1: Open your Word file.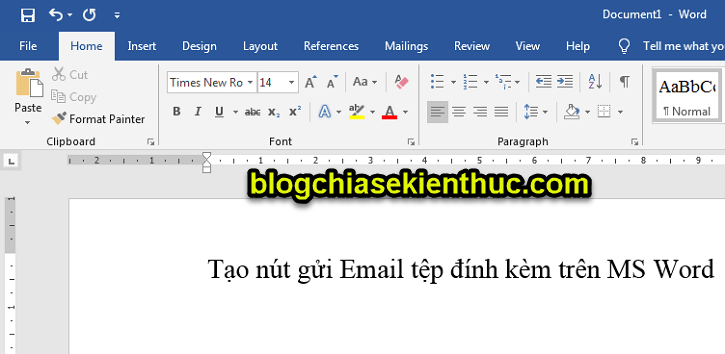 + Step 2: Here you click on the menu File

=> select
Options
.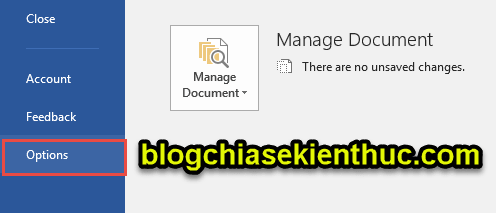 + Step 3: Dialog box Word Options show up, here you open the tab Custommize Ribbon => and then tick Developer => and press OK to add a developer tab on the Word application interface.
+ Step 4: Next you open the tab Developer ra => and select Legacy Tools => select continue Command Button (ActiveX Control) to create a button Button on the Word file.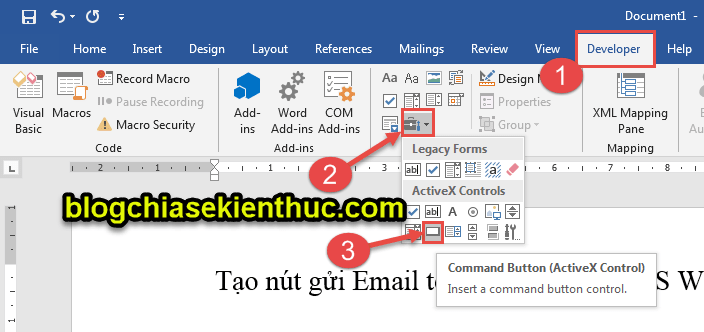 Then choose Properties as shown so we set it up a bit.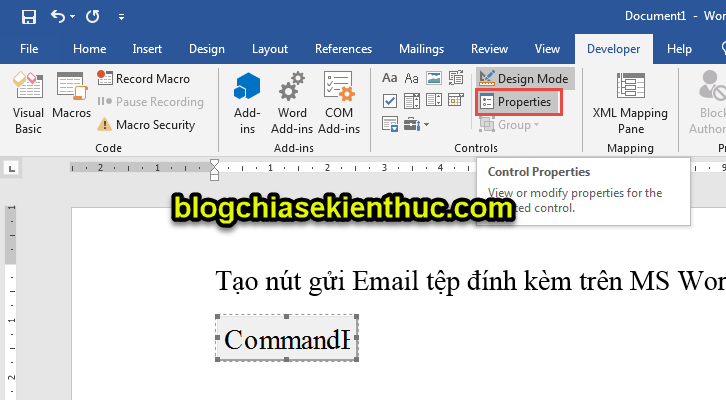 Now you name the button Button in Caption was Send Email => and turn off the dialog box Properties go.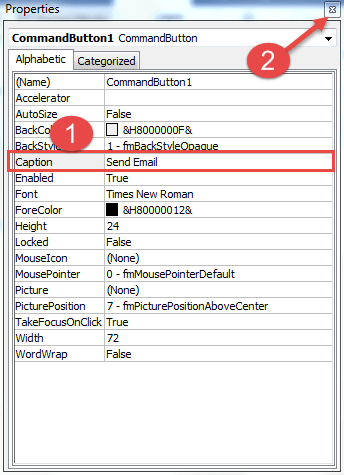 + Step 5: Then right click on the button Button => and select View Code.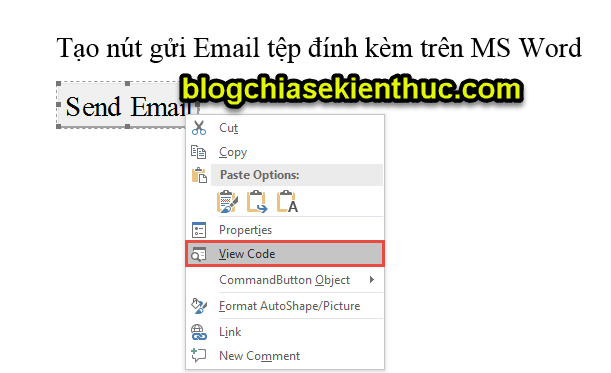 + Step 6: Dialog box Microsoft Visual Basic for Applications open. Why did you put the mouse pointer between two Code => Then copy the following code: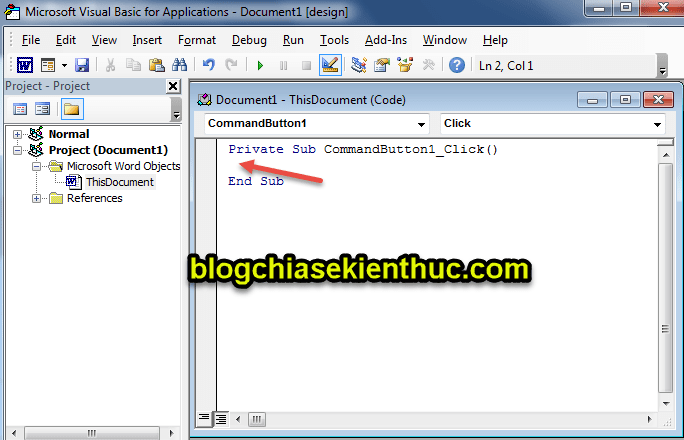 Dim xOutlookObj As Object
Dim xEmile As Object
Dim xDoc As Document
Application.ScreenUpdating = False
Set xOutlookObj = CreateObject ("Outlook.Application")
Set xEmile = xOutlookObj.CreateItem (olMailItem)
Set xDoc = ActiveDocument
xDoc.Save
With xEmile
.Subject = "Fax-data"
.Body = "TEST MAIL."
.Big = "[email protected]"
.Importance = olImportanceNormal
.Attachments.Add xDoc.FullName
.Display
End With
Set xDoc = Nothing
Set xEmail = Nothing
Set xOutlookObj = Nothing
Application.ScreenUpdating = True
+ Step 7: Paste into the dialog box ThisDocument (Code). Then please correct the information such as:
Subject: Email Subject.
Body: Email Content.
Big: Receiver.
+ Step 8: Finally hit Run to execute the command.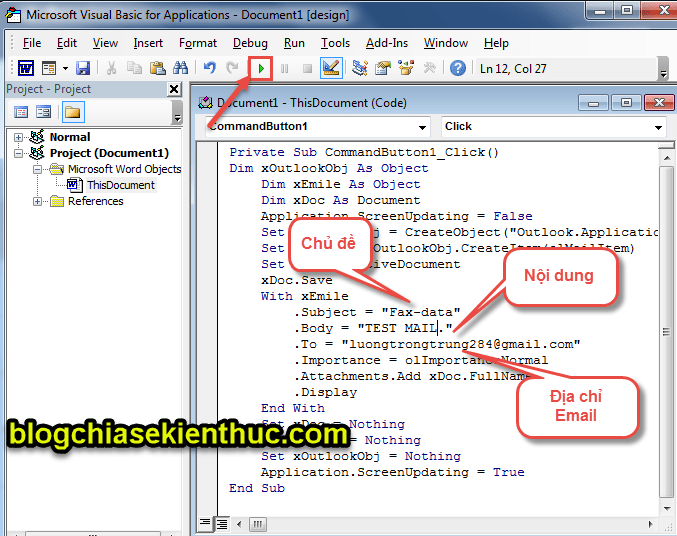 If you have not yet saved this Word file, the dialog box Save will appear, here you select the location you want to save => and select Save to save the file.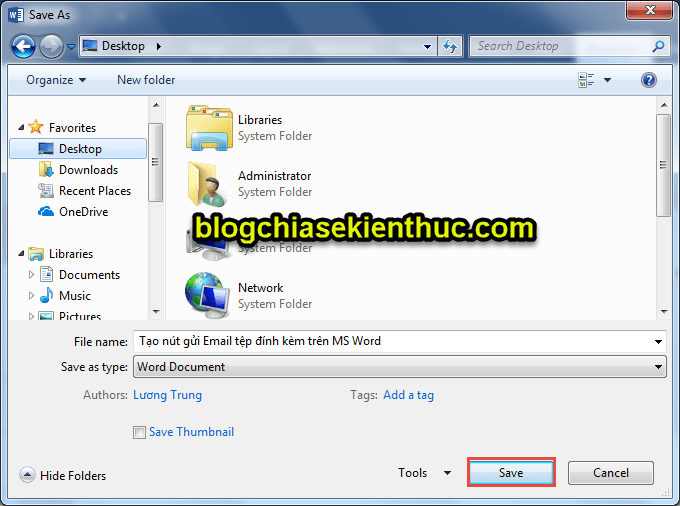 And click the Send button in the Outlook dialog box to send Email, along with your Word attachment. Too useful, isn't it 😀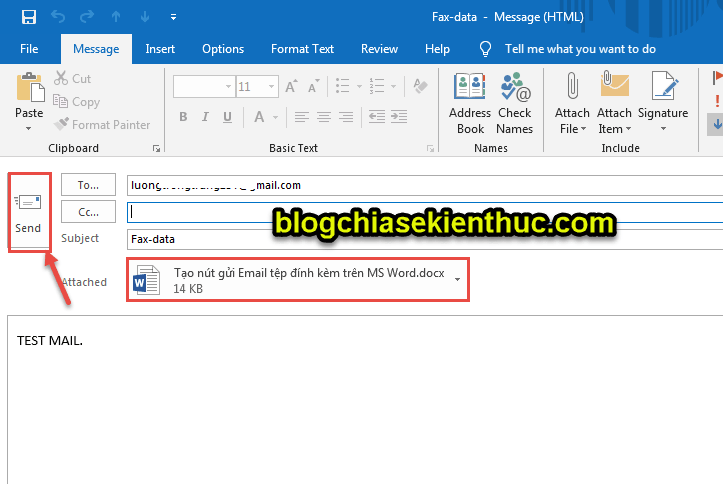 Epilogue
Okay that's it, so I just gave very detailed instructions with you tips Create an email button and an attached Word file right in Word, to be able to send Email more quickly already.
At this point, my tutorial on sending emails (with attachments) on the Word application also asks for a pause. Hope this tip will be helpful to you.
Good luck !
CTV: Luong Trung - Blogchiasekienthuc.com
Note: Was this article helpful to you? Do not forget to rate the article, like and share it with your friends and relatives!