The U.S. Securities and Exchange Commission (SEC) has requested an early preliminary ruling from the Court in the case against Kik about the company's $ 100 million KIN token ICO in 2017.
The SEC first filed a lawsuit against Kik in June 2019. The committee argued that the company's ICO was clearly a security issue. While Kik sought to declare that KIN was a currency and not a security, the SEC stated that they had undeniable evidence.
"Kik's 2017 offering and sale Kin is a public offering and sale of investment contracts to the public, not registered with the SEC and exempt from registration under the law."
Kik sold over half a trillion tokens to investors outside of Canada and raised $ 100 million through an ICO in September 2017.
The committee accused Kik of blatantly informing investors that the KIN price would rise along with the growing demand for tokens - blatantly violating the Securities Act through "sweet words". about profit expectations for investors.
The SEC is working on a permanent ban on the Canadian company, in addition to penalties, to repay Kik's illicit benefits.
The lawsuit exacerbated Kik's financial disaster
The lawsuit has exacerbated Kik's economic woes, the company announced it would close its free messaging service in September last year.
The messaging platform was purchased by US-based MediaLab in October of the same year.
Annie
Follow AZCoin News
Follow the Twitter page
| Subscribe to Telegram channel
| Follow the Facebook page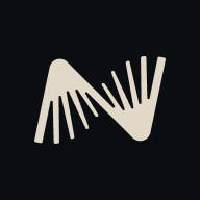 Crypto loans are only from 5.9% annual interest rate - you can use the money effectively without selling coins. Earn up to 8% interest per year with stablecoin, USD, EUR & GBP with insurance up to 100 million. Come on, get started now! →