Note: Please read the article carefully before proceeding! If in the process of using you encounter any errors, such as broken download links, slow loading blog, or not being able to access a certain page on the blog ... then please inform me through the Contact page. Thanks!
Yes, in the process of repairing and setting up Windows, editing Registry Editor keys is an indispensable task for those of you who like to scratch your computer.
On the blog, there are many posts related to tweaking Regedit, and I also often recommend that you should backup Regdit before editing them.
Although the probability of an error if you follow the instructions almost is not, but, I'm just afraid you manipulated the wrong way, and correct the wrong key that caused an unnecessary error.
And the question that I get a lot is, like "I have already backed up Regedit, but if an error occurs and I cannot access Windows, how to restore (Restore) the backup file "?
Yes, this is a great question that I think requires a solution. But instead of replying through comments and via email, I'll write a tutorial to show you how.
Read more:
#first. What to prepare?
Before you start, you need to prepare a bit of equipment first, you should prepare something like:
A USB BOOT (in this article I will use Anhdv Boot 2019).
See how to get into Mini Windows if you don't already know.
Temporarily, if you already have a computer rescue kit, but don't have the Remote Registry software, you need to create a USB BOOT like above.
#2. Instructions to access Regedit when Windows is not accessible
+ Step 1: Now boot into the Mini Windows corresponding to the Windows operating system you are using.
That is, in this step, select the correct Windows platform you are using. For example, if your computer used Windows 64bit, now you should boot into it Mini Windows 64bit.

Conversely, if your computer previously used Windows 32bit then boot into the version Mini Windows 32bit Please.
=> Because my computer is installing Windows 10 64bit, I will choose Mini Windows 64bit.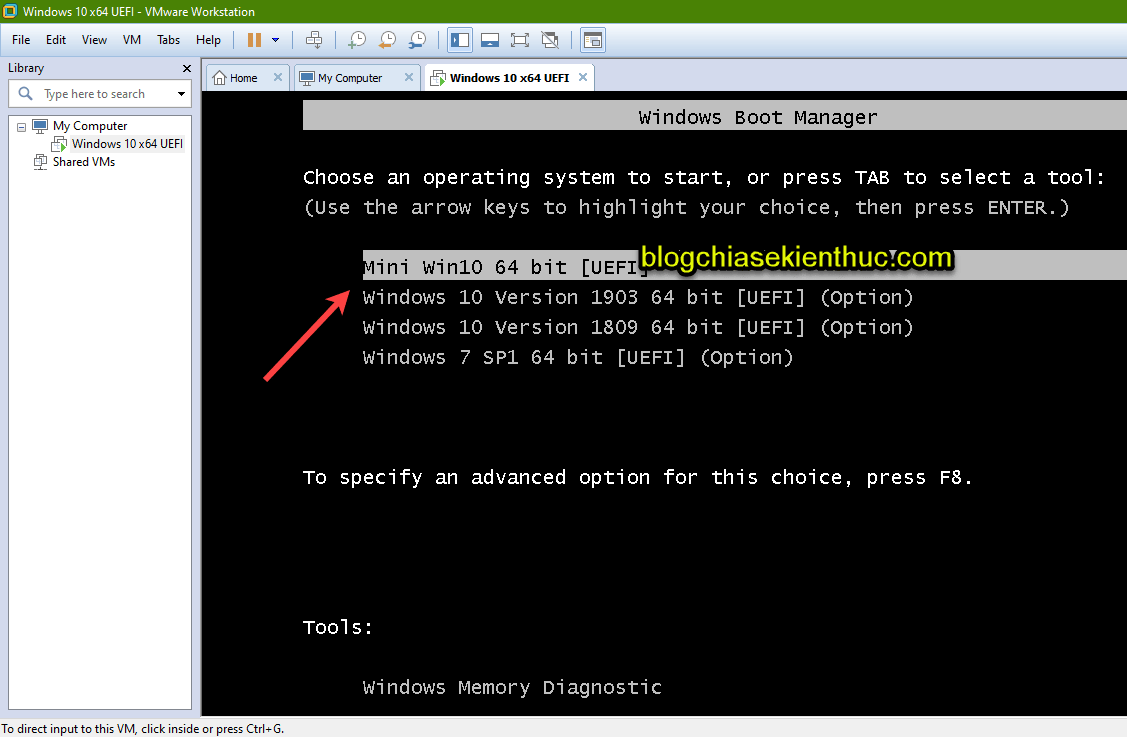 + Step 2: Now open the software Remote Registry on the Desktop screen.
Note: If your computer used to use one operating system, it will always load, otherwise if the computer uses multiple operating systems, this step will give you the choice of the Windows operating system you want. repair.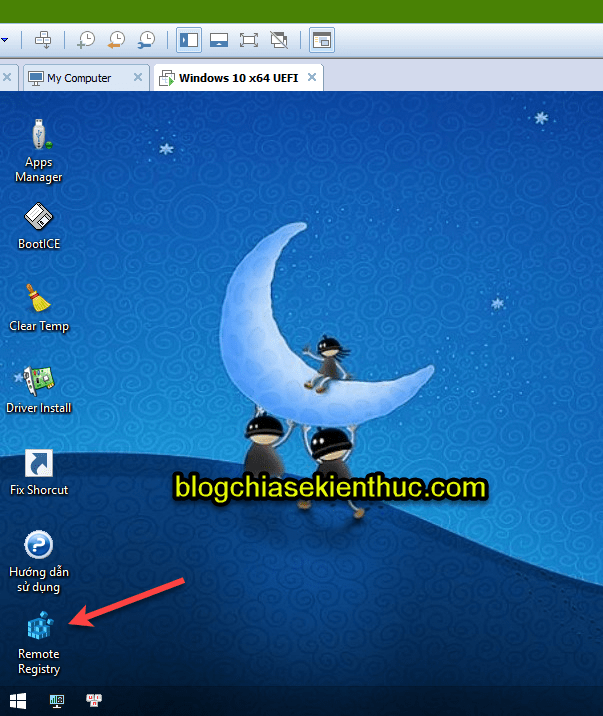 + Step 3: It's familiar here, window Registry Editor appear. Here then you can easily Phục hồi (Restore) backup file easily then.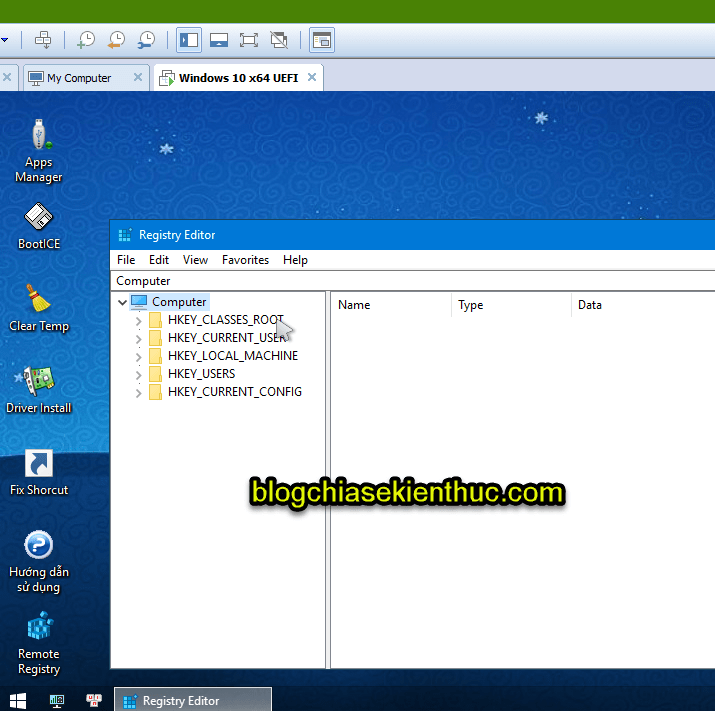 You can choose File => select Import... => and select to File Backup to restore Regedit.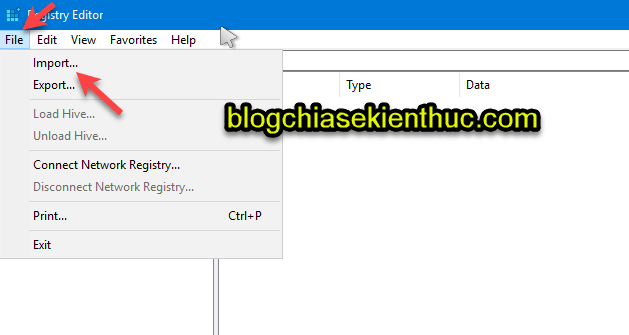 And in the case before the error occurred, you have edited manually under the path Regedit, you please visit the path again, and change its value as the first time only.
Read more:
# 3. Epilogue
So I just gave very detailed instructions for you How to access Registry Editor when the computer cannot be booted Alright then.
This method will be really helpful for those who are tinkering, scratching and naughty Windows vọng Hope the article will be useful to you, wish you success!
Kien Nguyen - Blogchiasekienthuc.com
Note: Was this article helpful to you? Do not forget to rate the article, like and share it with your friends and relatives!