Note: Please read the article carefully before proceeding! If in the process of using you encounter any errors, such as broken download links, slow loading blog, or not being able to access a certain page on the blog ... then please inform me through the Contact page. Thanks!
Folders are a special type of file that make it easier to store, manage, and organize files contained on your computer or storage devices.
If the Windows operating system, the folder will be yellow in color, on Apple's macOS, we have blue like the logo, the dominant color of Windows 10. And there is a dark blue when You switch to Dark Mode (dark interface).
Having all the folders in the same color makes them look more synchronized and beautiful, but it becomes difficult to manage if you have too many different folders.
So why don't we try a way Change the folder color on macOS Like what we did on Windows 10 before?
Read more:
Say a bit: If you are using the Windows operating system that you want to change the color of the folders, you can use the Folder Colorizer software as instructed in this article.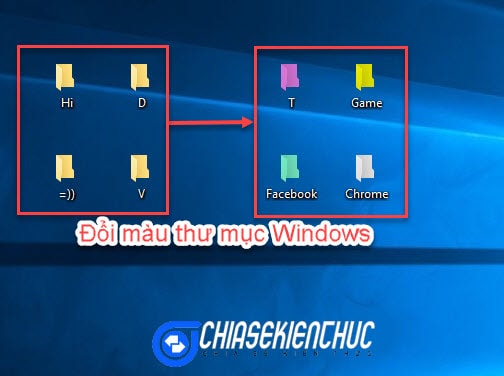 Yes, for Windows operating systems, we must use third-party software to change the folder's color, and on MacOS is different, MacOS already has this function already.
This is understandable given that operating systems based on the Linux kernel are usually open source and highly customizable.
You can change the folder color to any color if you're proficient in colors, because this function will not have the available colors or available color palettes for you to choose like on Windows 10.
Well, not to waste any more of your time we will go into implementation together!
#first. Instructions for changing any folder color on macOS
Perform:
+ Step 1: Use Finder to open and access to the folder where you want to change the color.
Here I put it on the Desktop for ease of doing => and then right-click on that folder => and select Get Info to see its information. Can be applied to both files to view your information.
+ Step 2: In this window, click on the icon of the folder as shown in the image => and then select Edit => Copy on the Mac Menu bar.
Or If you're familiar with keyboard shortcuts, press Command (⌘) + C For fast also.
=> After copying do not close, please keep this window for a little longer to continue dentists.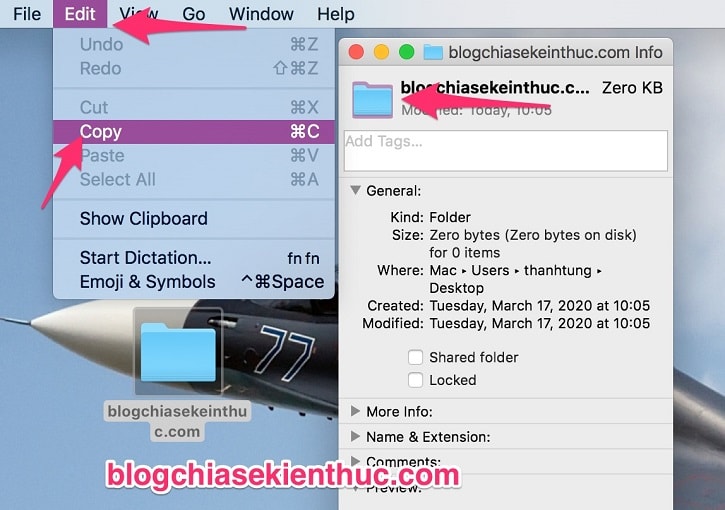 + Step 3: Now open the application Preview on macOS by entering the keyword preview in the search box of Search Spotlight (Command ⌘ + Space) => Then press the key Enter is to be.
This feature will help us to preview image files such as Windows Photo Viewier of Windows that you.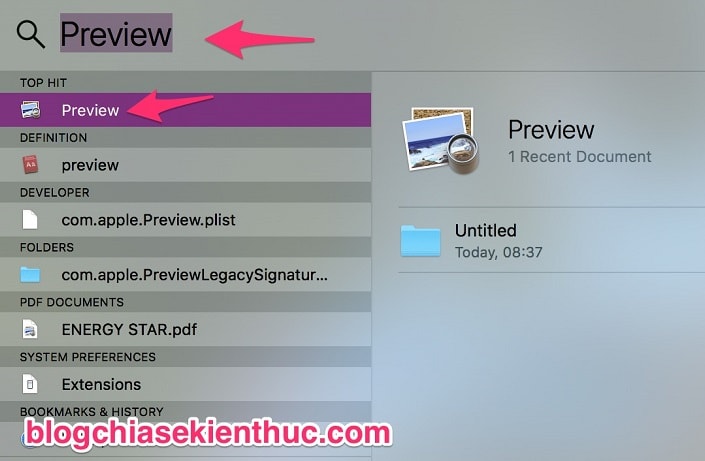 Immediately, the file's window opened Preview will appear but do not open anything but instead.
Please click on File on the menu bar => and then select New from Clipboard (Command + N) because we just copied the folder icon Clipboard in step # 2 already.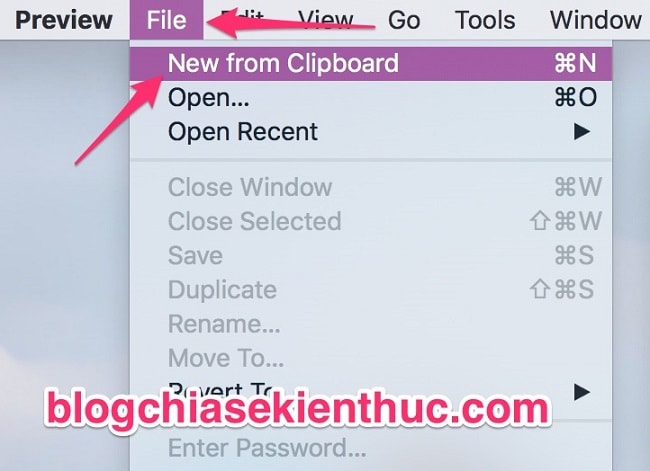 + Step 4 : When you have followed the steps you've instructed, the folder icon you just copied at the beginning of the article will appear as below.
If the image appears too big or too small, you can use two icons Kính lúp I circled red in the picture to Zoom in or Zoom out The picture does not fit the eye.
Now, click on the upside down pencil icon => and then click on the icon Adjust Color I drew an arrow in the image to open my custom color palette Preview dentist.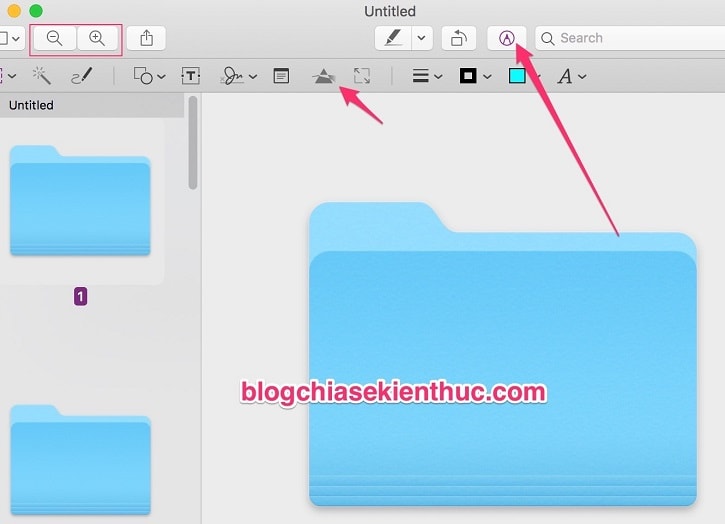 + Step 5 : This is the important step you guys - ADJUST COLOR - is also the most difficult step to find the color that we want because there will be no preset colors, pen palette to get the same color as in Photoshop or AI or something.
All we have is a small pop-up window called Adjust Color with nearly a dozen pull bars gives you the freedom to adjust the colors. So, you have to adjust it yourself, but I'm not too familiar with this.
And after a long time of pulling and pulling again and again, I finally managed to create the purple color of you guys 😛
+ Step 6 : Adjust the color and you close the Pop-up Adjust Color go => and click on the staff icon as shown in the image below.
Soon, your mouse pointer will turn into a mark +, press and hold the plus sign on the folder icon just adjusted => and then drag until the red appears on this icon as shown in the picture.
When the selection appears, use the key combination Command + C or choose File => Copy on the menu bar to copy this changed color icon to the clipboard again.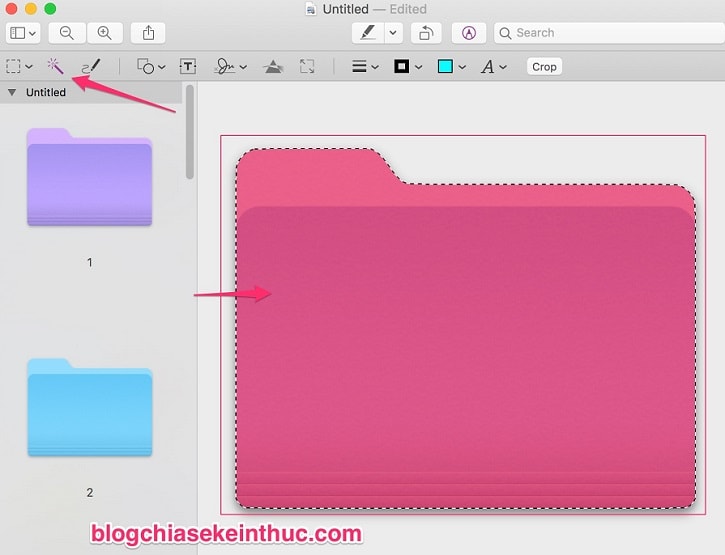 + Step 7 : Now it's simple, let's go back to the window Get Info I told you to open and keep Step 1 and once again click on the icon for that folder.
Finally, use the key combination Command + V or choose to enter File => Paste is to be. The icon for that folder will change color to the one you just edited Preview accomplished. It's not that simple, everyone 😛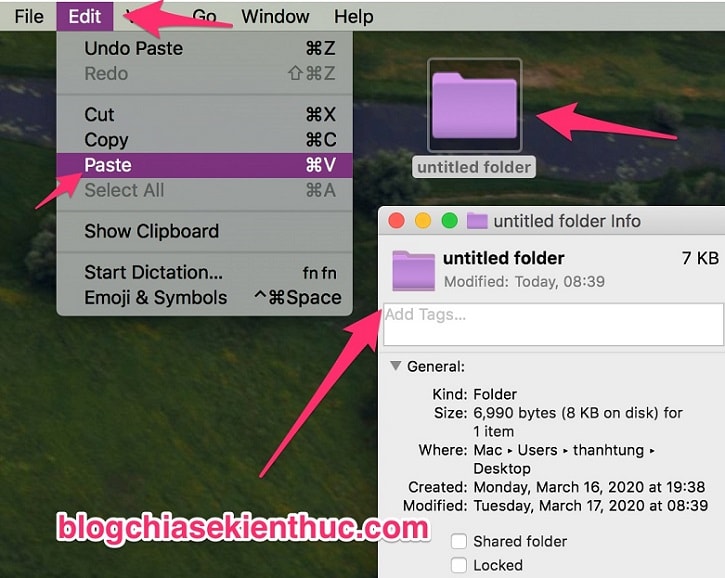 That's it then, you can apply to as many folders as long as you have the rights to edit, read and write that directory.
In addition, you can use many other image editing tools such as Photoshop, AI ... to change the color change step above, the remaining steps are still the same as this article.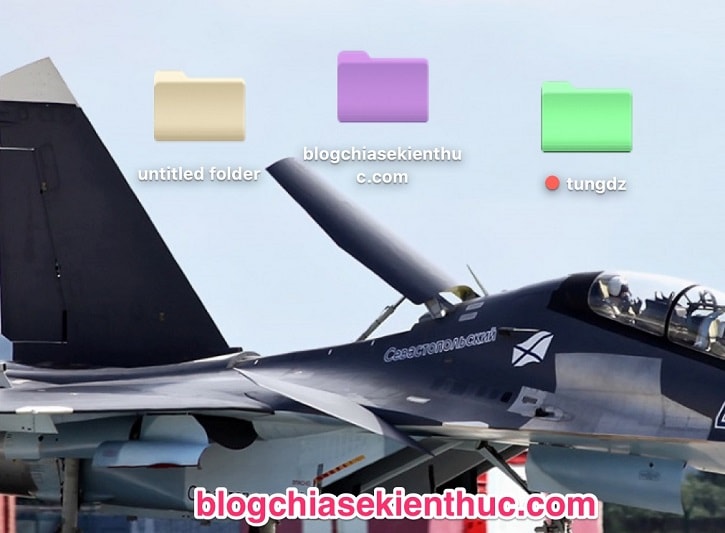 Epilogue
So I have just finished sharing for you how Change the folder color on macOS just like on Windows 10 already.
Hopefully this article can help you in managing and using folders on this operating system. If you find it good, don't forget to rate and share the article as well. Your uncle succeeds!
CTV: Nguyen Thanh Tung - Blogchiasekienthuc.com
Note: Was this article helpful to you? Do not forget to rate the article, like and share it with your friends and relatives!